Hello everyone!
You will find below a description of the changes already available in the update on Steam.
— MAIN MENU —
New page management: Now a simple click on "Play" opens a new page with a "Local"-"Multiplayer"-"Editor" and "Tutorial" selection.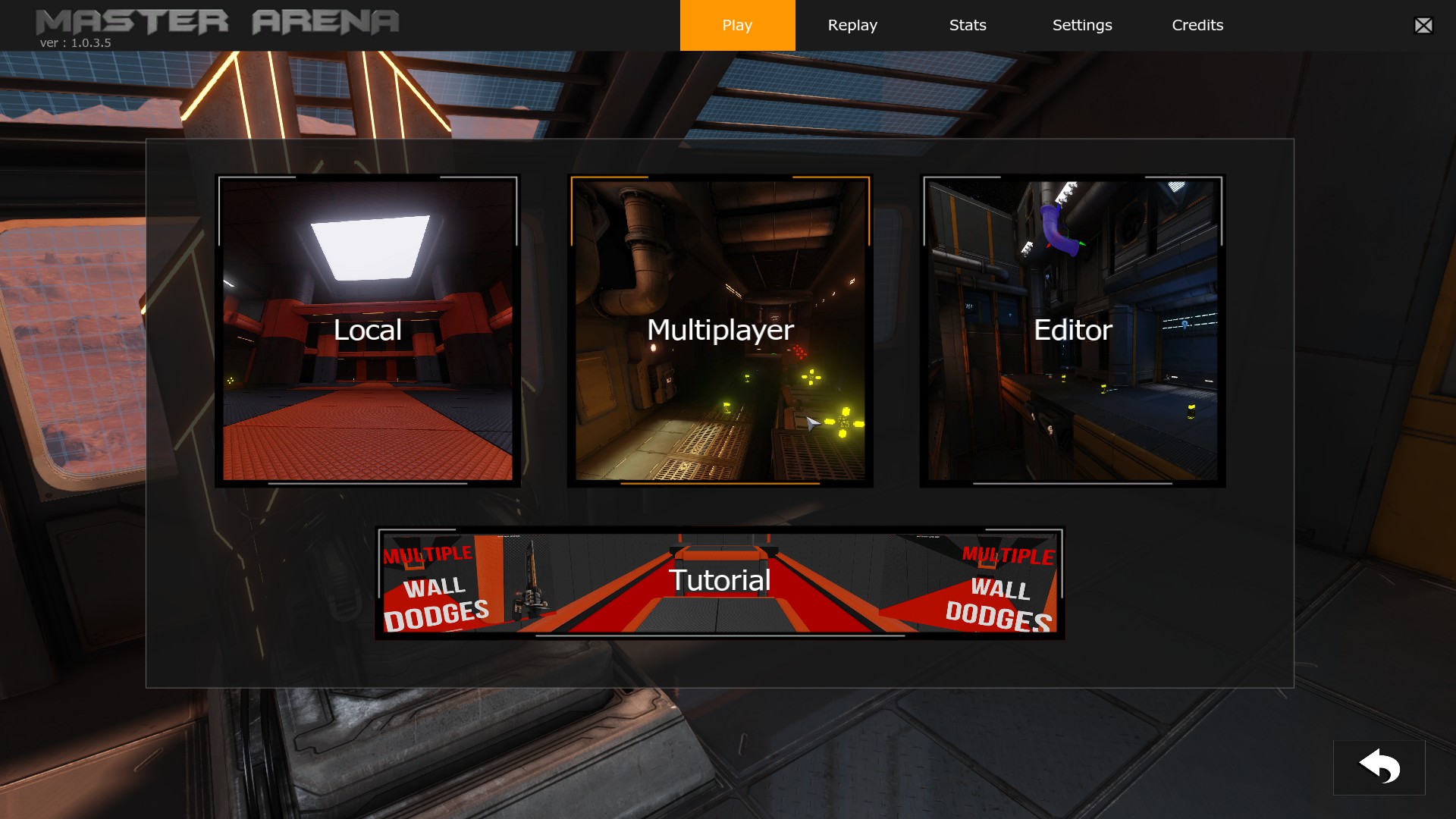 MatchMaking & Servers list: modes and game-types filters added.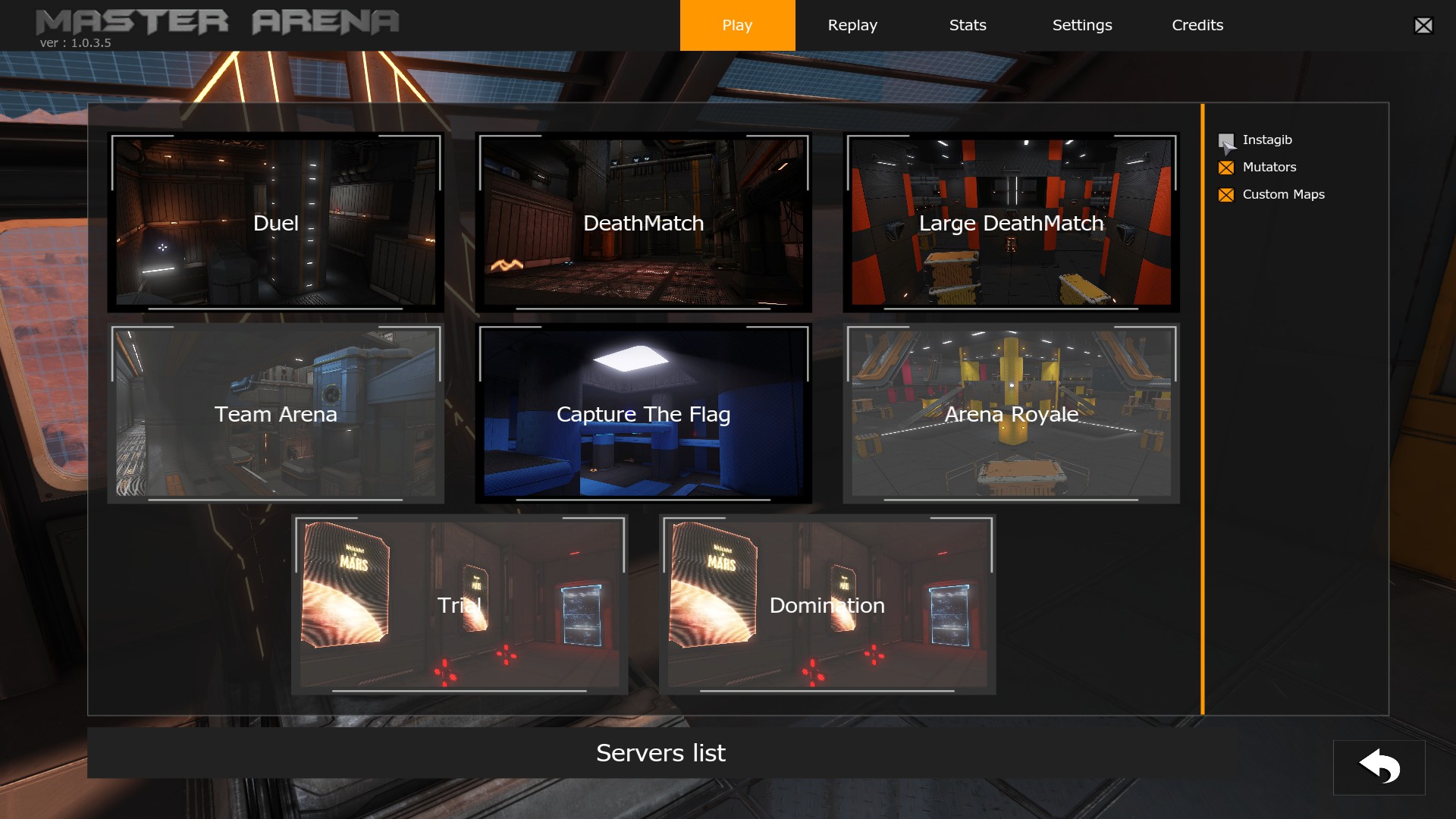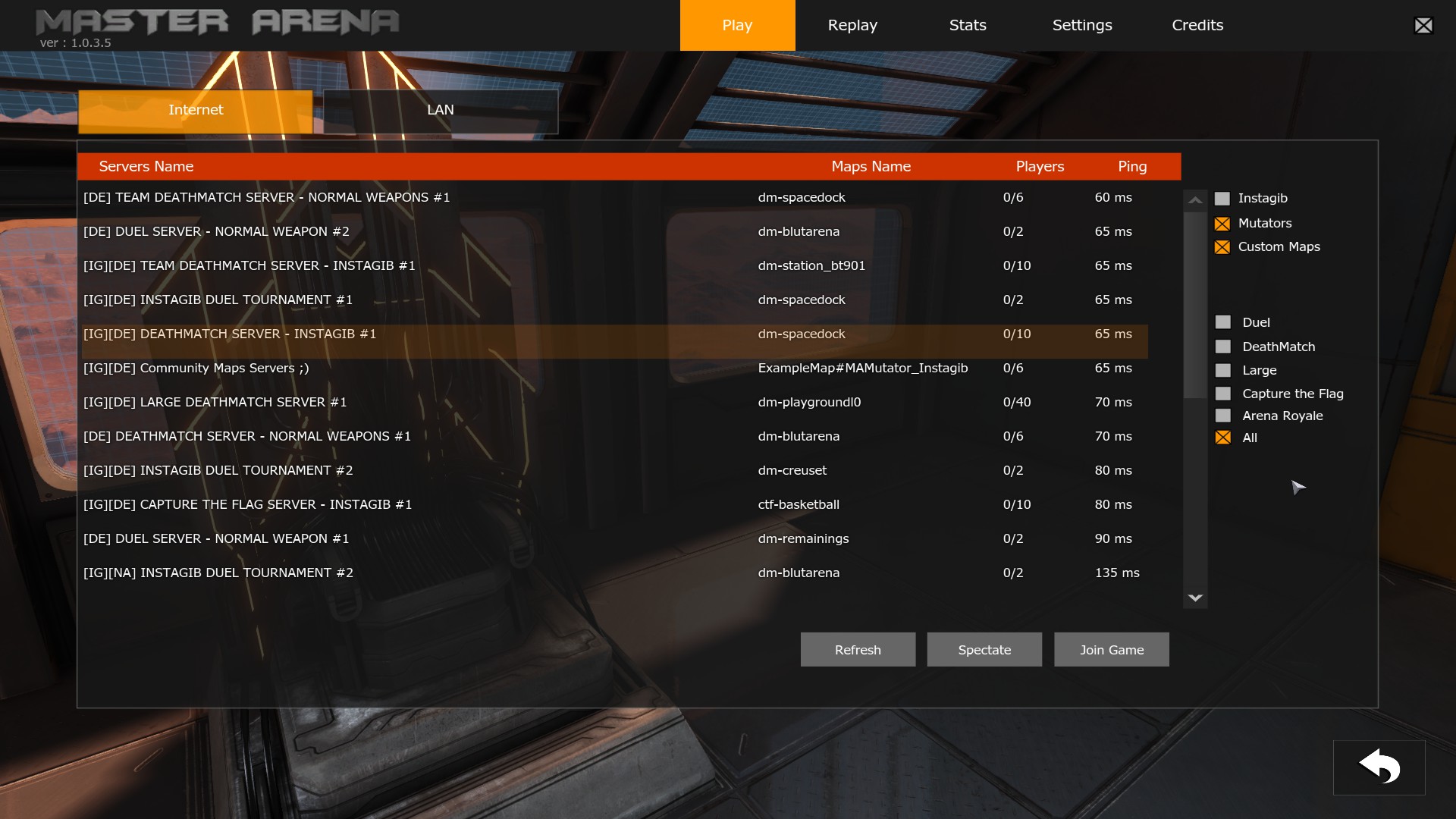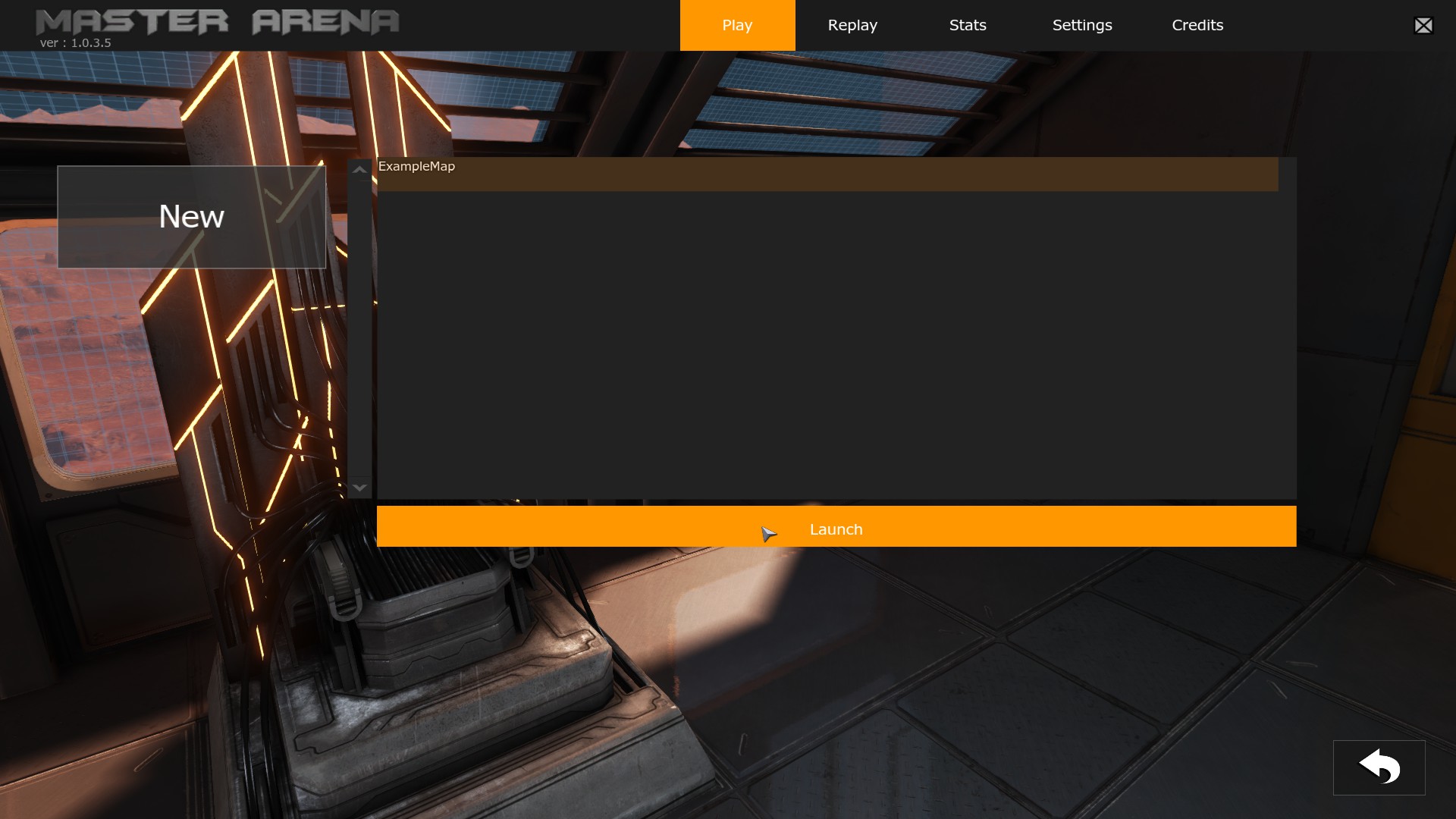 A backups subfolder is now available in \MasterArena\Binaries\CommunityMaps\AutoSave\
— GAMEPLAY —
Instagib: The instagib weapon has been configured to have limited ammo. The max ammo is 12 with a default ammo count to 8. To reload your ammo, you will have to collect either the boost pickups (+4ammo/pickup) or the weapon dropped by another player.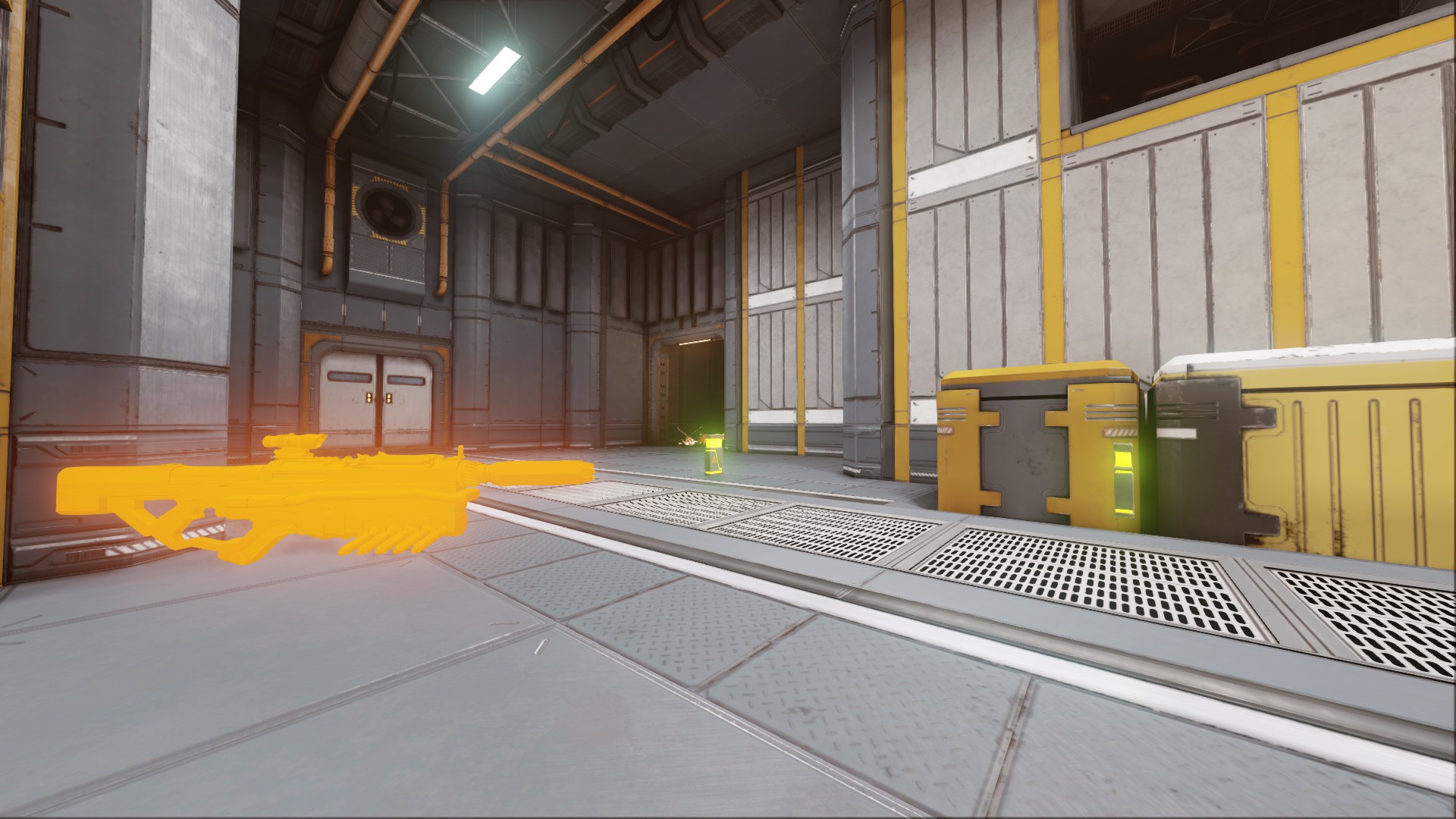 Character sound: An ambient sound was added.
Electrogun alt-fire :
>>> Primary fire : Damage = 5HP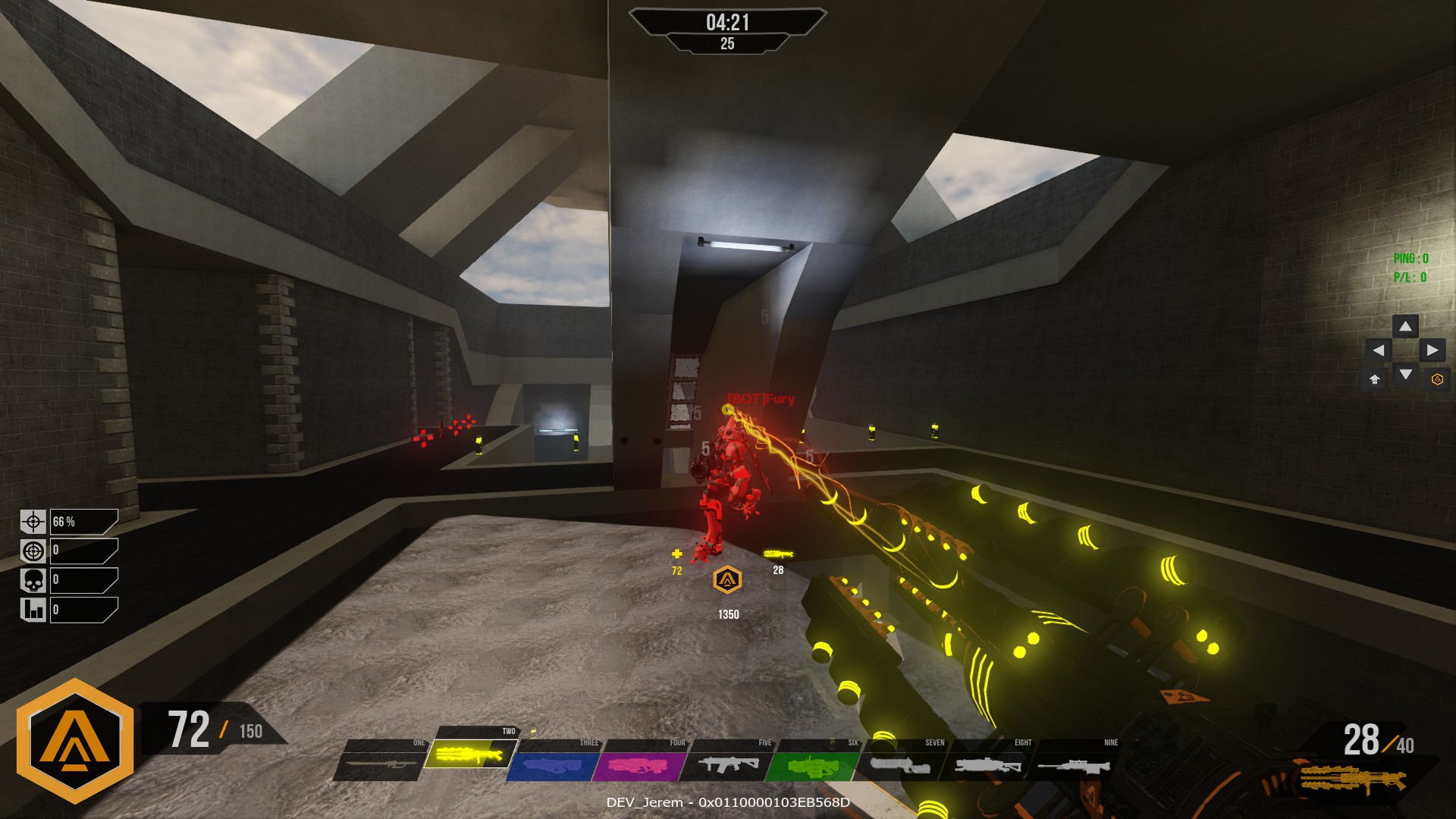 >>> DeathMatch alt-fire : Damage = 3HP, Regen = 3 HP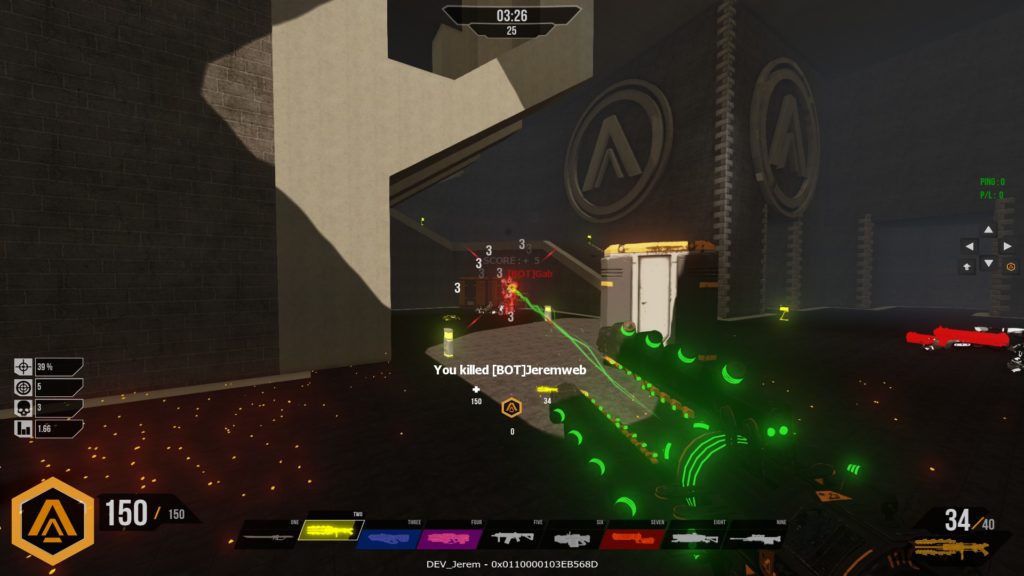 >>> Team game modes alt-fire (red/blue team): Self-damage dealt = 1 HP, heal given = 3HP.
— REPLAY SYSTEM —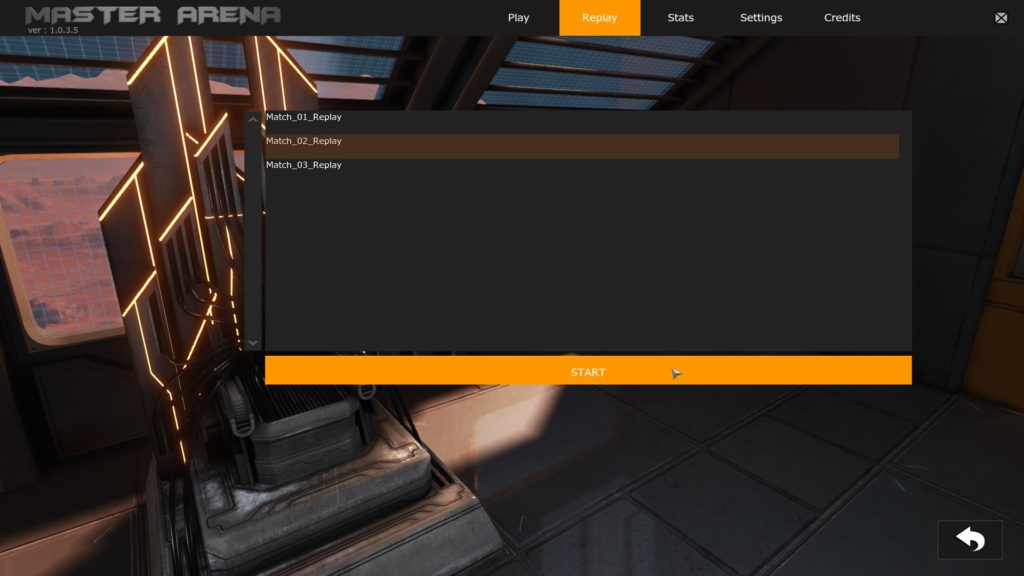 The first version of the replay system is available. A server can save the game replay with an admin request. Each replay is saved in the folder \MasterArena\UDKGame\Demos\ server side. You should copy them to game client to be able to run the replay.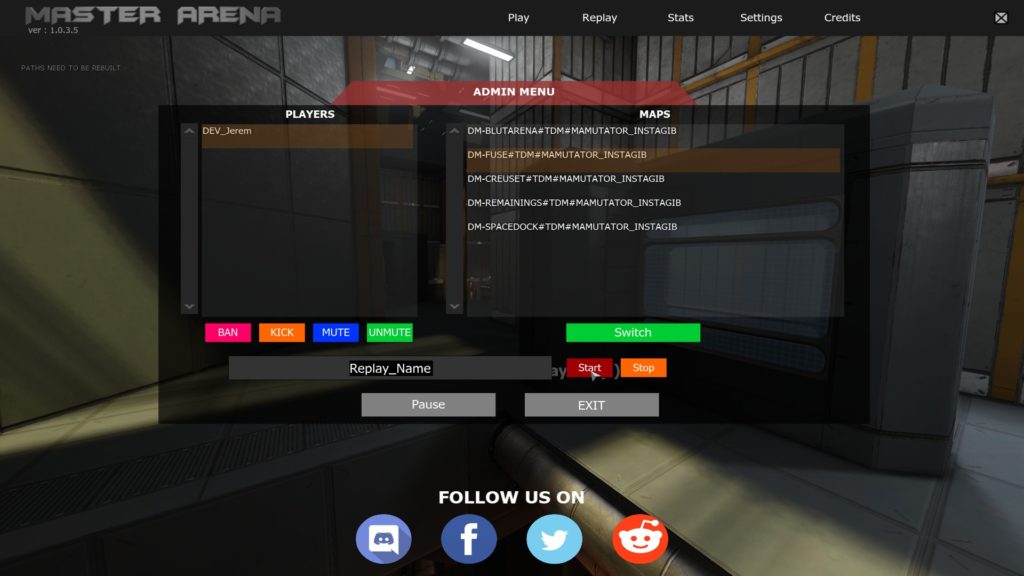 — OTHER FIXES —
Some stats bugs fixed (your stats were reset).
Stats are now saved only if you played a match for more than 3 minutes.
Hide weapons: Muzzle flash removed.
Boost pickup collision is now bigger.
Flags collision is now bigger.
Grenade Launcher: Grenade collision fixed.
---
And that's all for today!
Update your game, servers are already ready!!
Help us to rise, follow us on your favorite social network!
Stay tuned!