While the game is not yet released, you need to have a server or game license to be able to download the server files (contact us to get one).
Unzip in an empty folder.
Open MasterArenaServer_Update.txt and set your 

USERNAME 

and 

PASSWORD 

(Steam account).
login USER PASSWORD
force_install_dir ./MasterArenaServer
app_update 704980 validate
Run UpdateServer.bat : Steam GUARD can ask you a code (if enable or first installation).

Go to \YOUR_SteamCMD_FOLDER\masterarenaserver\Binaries\Redist and Run UE3Redist.exe

Go to \YOUR_SteamCMD_FOLDER\masterarenaserver and start LaunchDedicatedServer0x.bat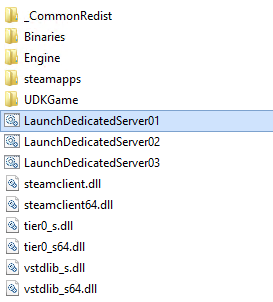 Congratulations, you just launched a Master Arena server!
Now you know how to start a server, go to the Server Settings page to learn how to define the game mode, the maps list, and the specific settings.