Hello everyone!
Today we update the game with new requested settings by the community, maps update, and more. Let's go!
GAMEPLAY UPDATE
Rocket Launcher: The minimal damage taken is now 10 HP.
Grenade Launcher: The minimal damage taken is now 8 HP.
Sniper: Reload time is 1.75s (old 2s).
FlashRifle: A delay added between primary fire and alt-fire.
CAMERA
Dodge and wall-dodge camera animation are slower.
SETTINGS
No Gibs settings added: Available from the "Display Menu."
Players skin saturation: You can now control the color saturation of your robots:
Example with the default saturation: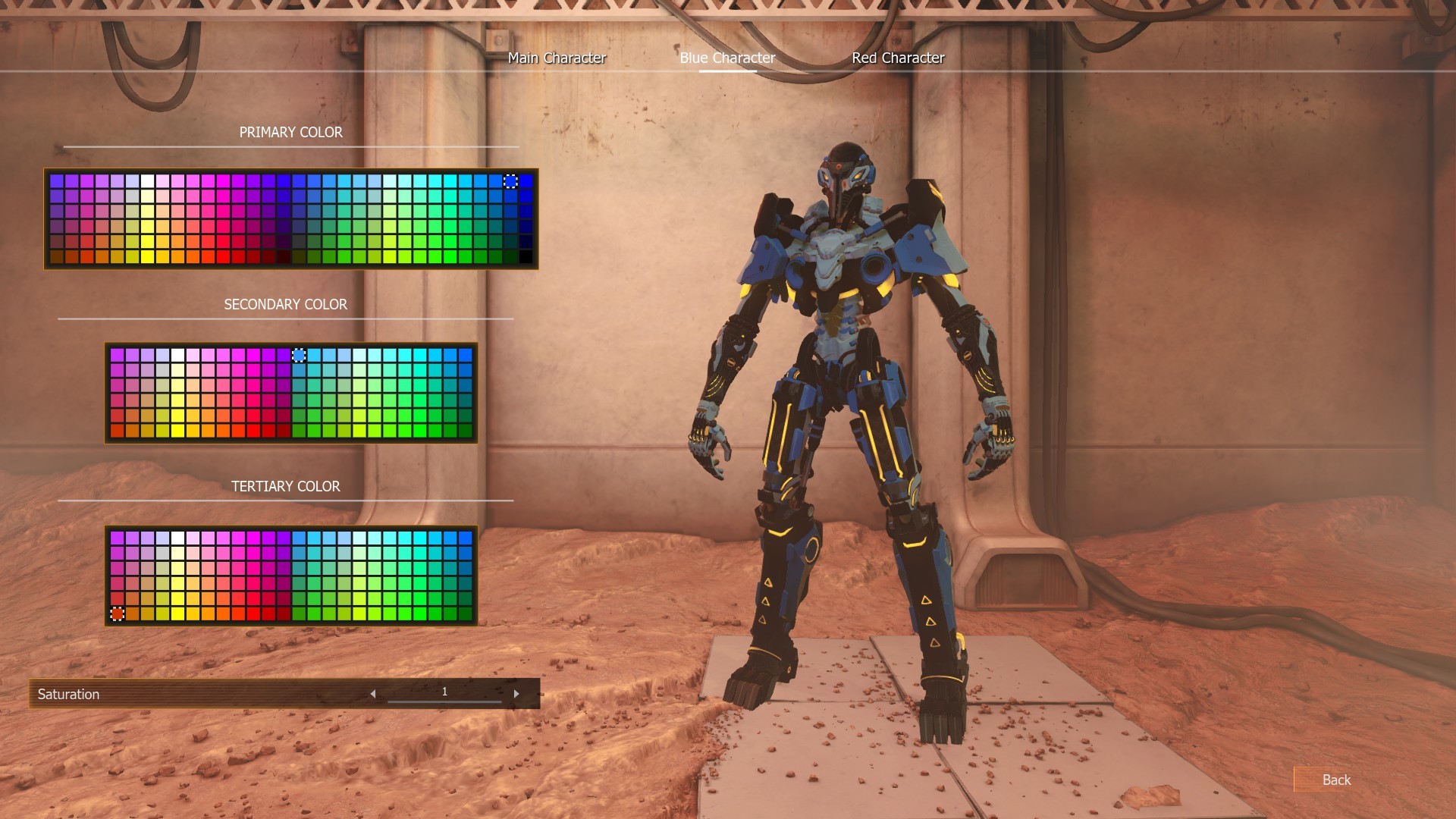 Example with the maximum saturation: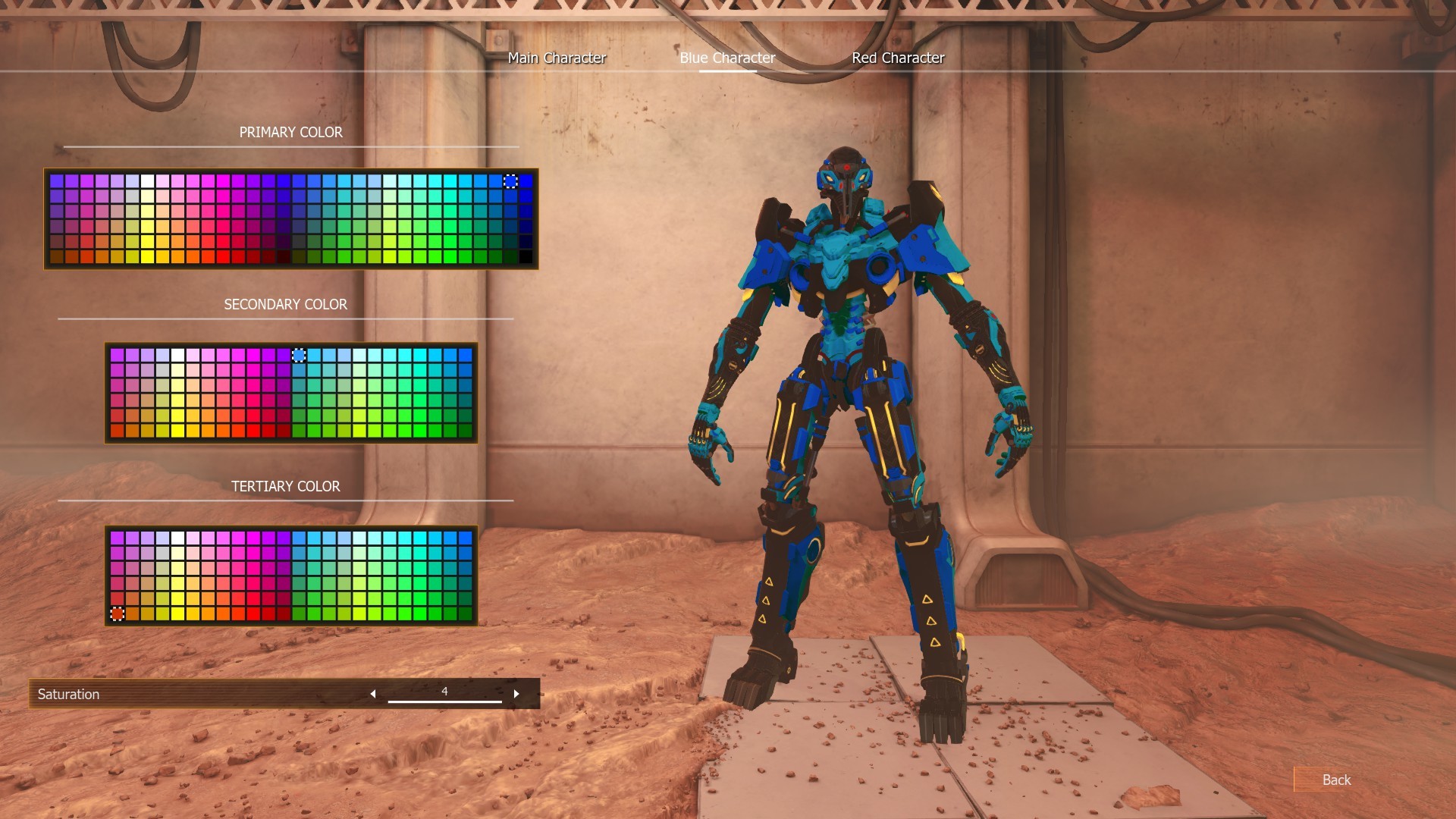 Your settings will reset, sorry for that 🙂
FIXES
Bots are now available on duel.
Duel: fix an issue where the game won't start.
Collision added on assets library map_002a_b_c.
Sensitivity converter values.