Hello everyone!
Today, the update is focused on the tutorials and the spectator view (version 1.0).
5 tutorials will help you to learn all the movements you can do in Master Arena.
You will also be able to test each one of the 9 weapons and the pickups without forgetting how to do a grenade combo 🙂
This is the first draft, so do not hesitate to give us your feedback about your experience.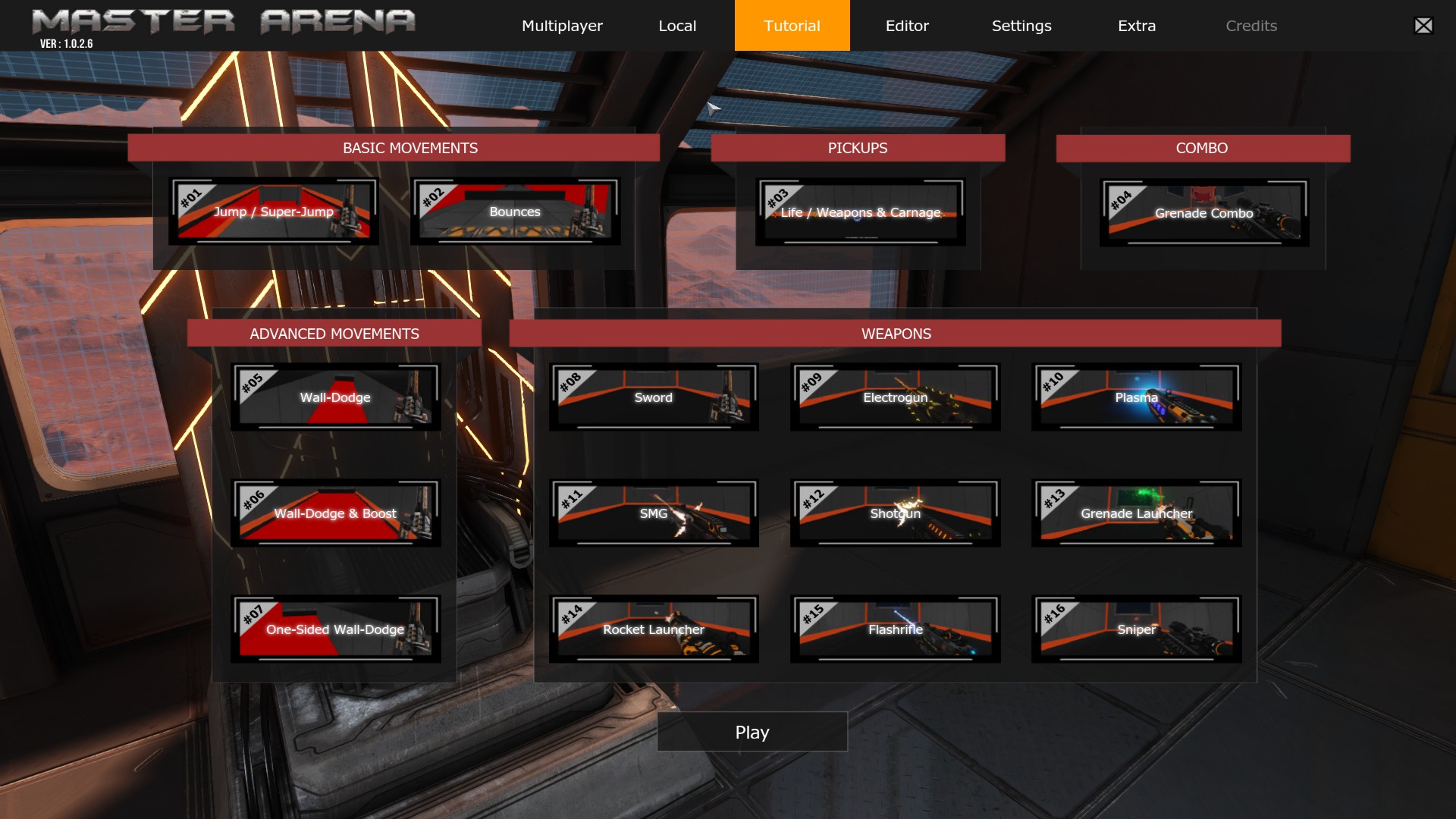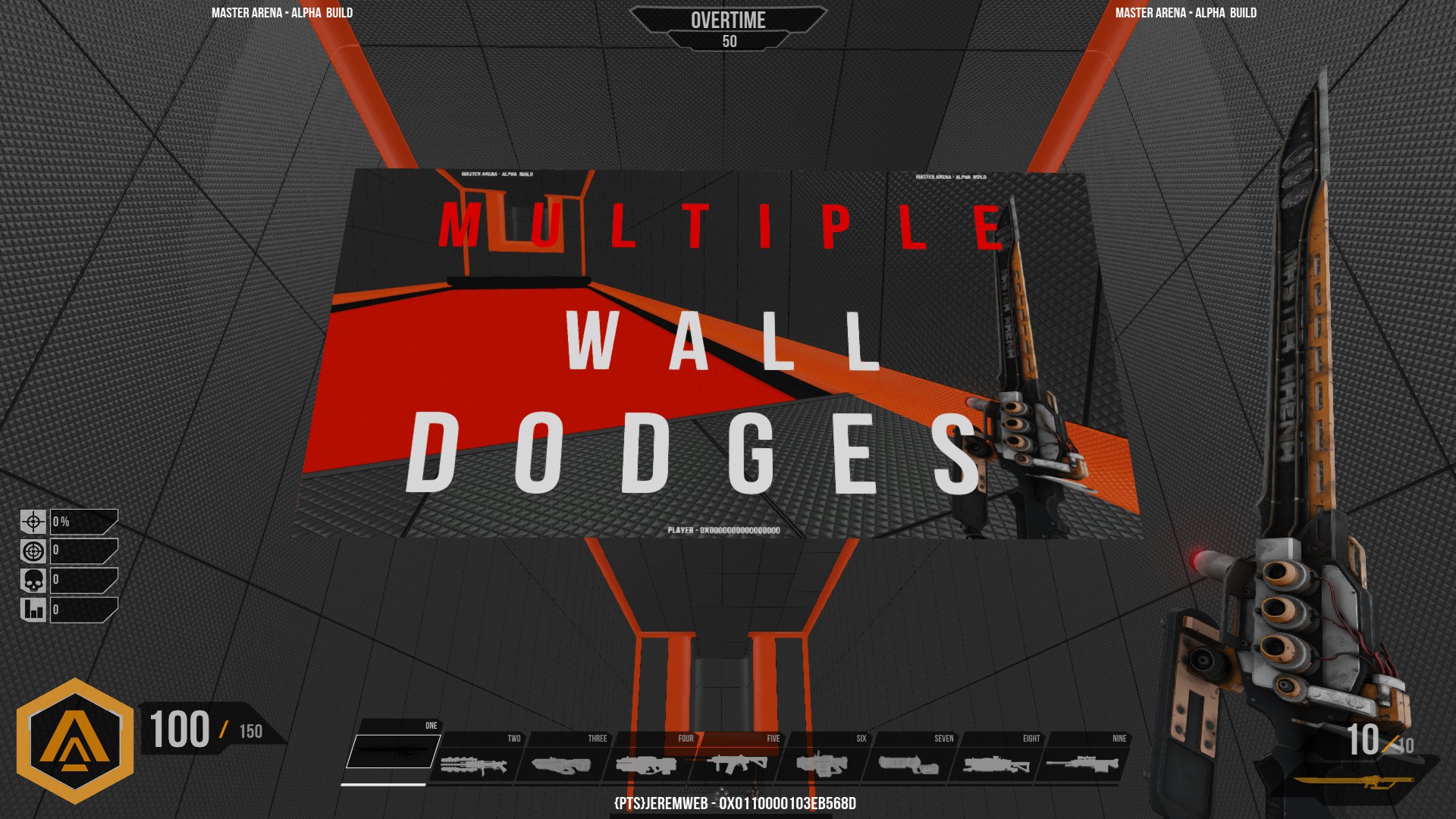 More information is now available.
You will be able to display:
Multikill combo ;
Damages popups ;
Ping + packet lost ;
Seeing players through the walls.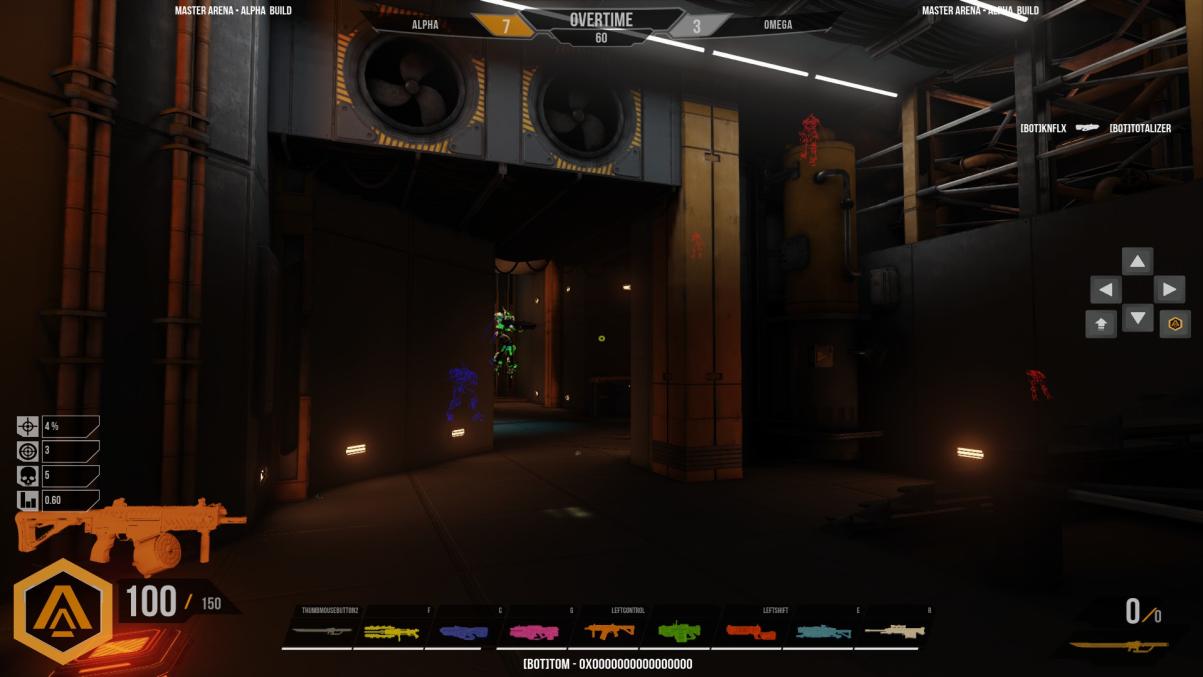 Rounds Transition screen added.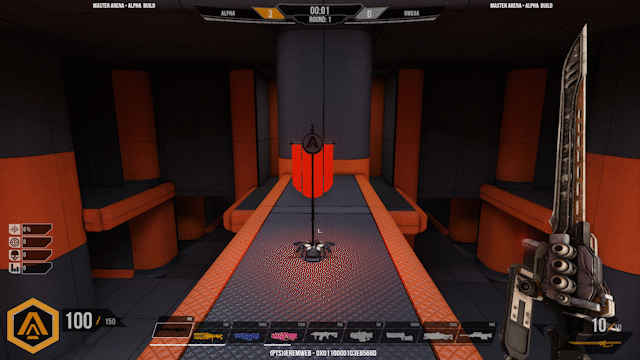 Weapon sounds adjuments : 3D Spatialization / Low & High pass filters ;
Fix crash menu when trying to set the localization ;
Fix local game launch menu: sometimes the match won't start ;
Fix unsaved crosshairs settings in game ;
Weapon pickups: Optimization -> Textures were simplified.
---
That's all for today.
Stay tuned!