Hello everyone!
It's update time! This update mainly concerns the DUEL mode with DUEL-ROSS updated, perks balancing, as well as weapons! Are you ready?
MAPS
DUEL-ROSS: We are releasing a new version of the map, with no structural changes but graphics update.
The previous version: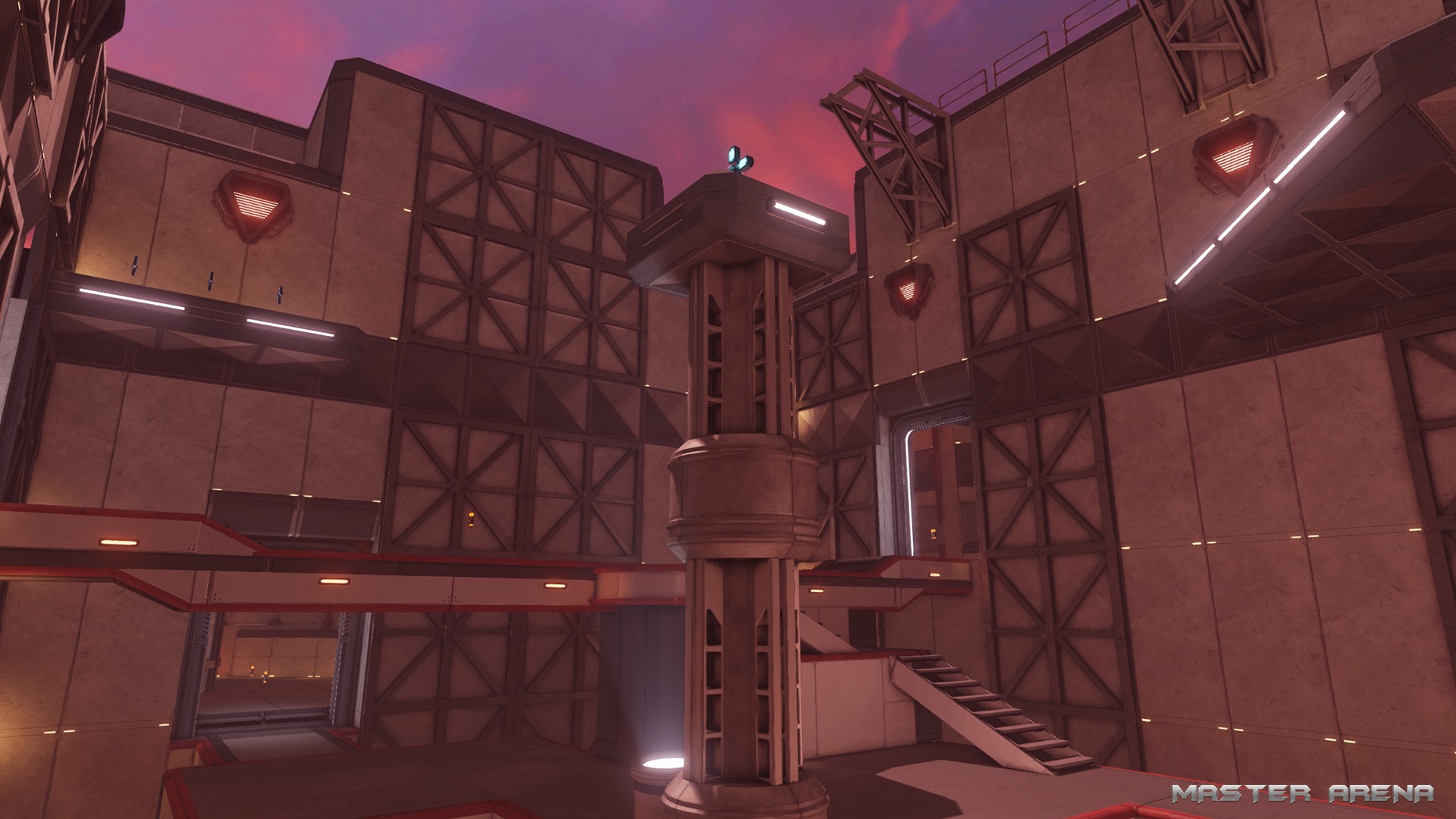 DM-BlutArena: Collision fix + items location rearrangement.
DM-Mars:  items location rearrangement.
RC-FasterThanTheMist: Collision fix.
RC-Overpath: Texture loading fix.
RC-Grindstone: Added energy items.
GAMEPLAY
DUEL
The duel mode can be played on maps intended for the "deathmatch" mode. The "carnage" item was then deactivated, leaving an important place on the map empty. So we implemented the following:
When the game detects a carnage item in duel mode, it will replace it with a rocket launcher slot.
If there is a rocket launcher item provided on the map, it will then be replaced by an item of 50 HP.
Freon: The freezing time has been reduced by one second + fixed an issue where the freon perks weren't deactivated when the enemy was hit (it deactivates automatically).
Gas: New balance, you will now have two grenades.
Smoke: New balance, you will now have two grenades + an additional functionality: when your enemy enters the radius of the smoke, you can see their points of life.
Teleporter: Reduced the number of teleportation and the expulsion force on the teleport point.
Ghost: Balanced against the X-RAY asset. The X-RAY can no longer detect a robot whose "ghost" attribute is active.
WEAPONS
Electrogun: Increased damage frequency.
SMG: Reduced spread and primary fire rate.
Shotgun: Ammunition number reduced to 8 (previously 12).
Rocket Launcher: Ammo count increased to 10 (previously 8).
Flashrifle: Combo damage reduced to 150 (previously 200).
Sniper: The rate of fire is now slower (2 previously 1).
FIXES
Fixed menu return when connecting to a server.
Fix for "hidden weapons" functionality.
***
We look forward to seeing you at Christmas for a content update 🙂
Have a good weekend, have a good game, and have fun!
If you have any bugs, issues, or suggestions, do not hesitate to discuss them with us on discord. Feel free to invite your friends to join us, share, and like on socials networks.
See you in-game, Master Arena Dev Team.