Tournaments Series
http://masterarena.com/wp-content/uploads/2021/01/Tournois-Q1-2021.png.jpg
800
450
Virginie
http://0.gravatar.com/avatar/6a5eb07f85635fa5f199451356bd9675?s=96&d=blank&r=g
Tournaments Series
The dev team is glad to announce a new series of tournaments!
To begins this year, we will be testing several types of tournaments. This time, the official tournaments will bring together the North Americans and European players.
Moreover, there is an Instagib Capture The Flag Tournament hosted by Rudeb0y and managed by us; and an Invitational Duel Tournament!
The program is here: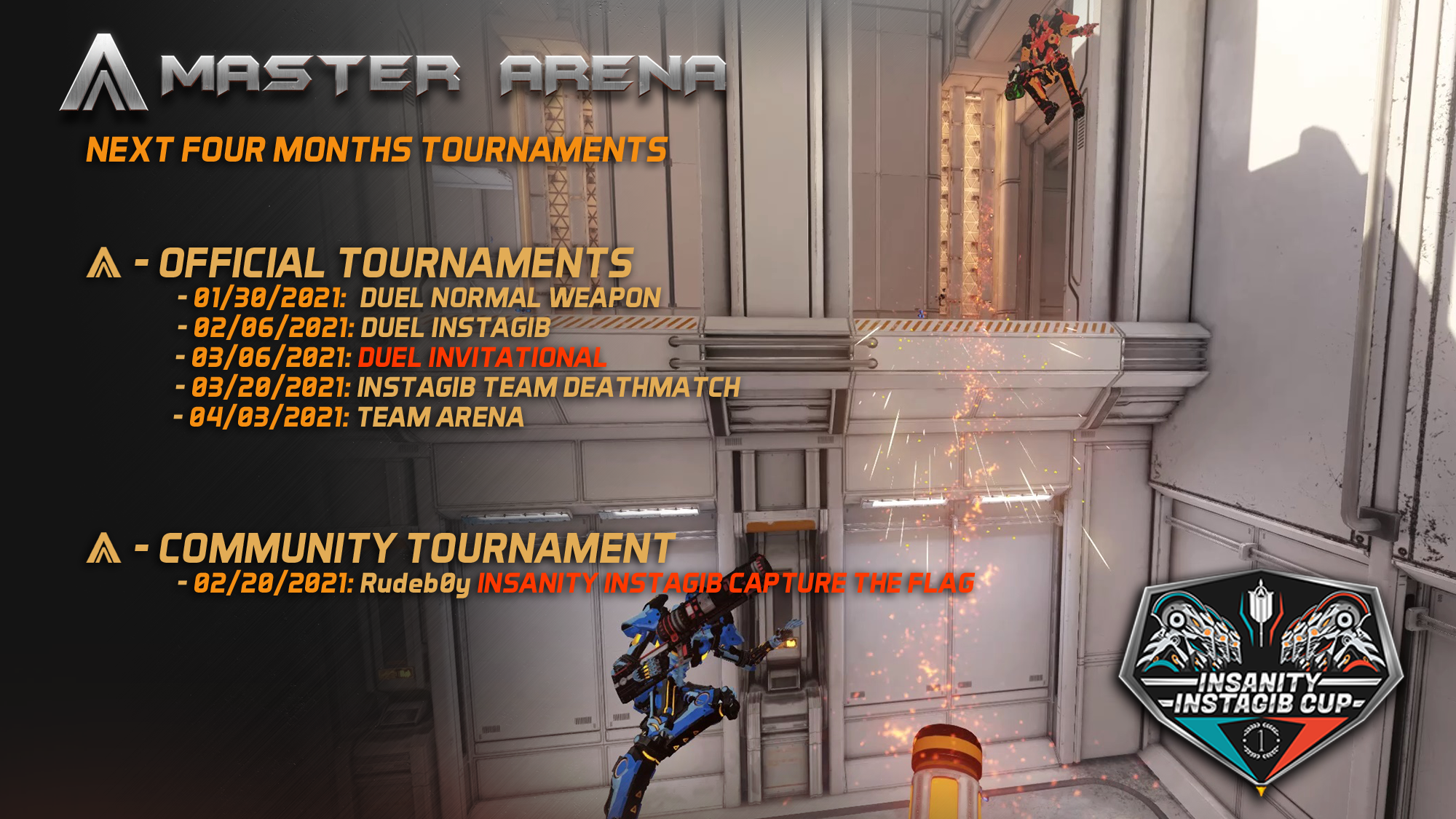 Oh wait! Rudeboy made a trailer for you:
***
We hope you will like it! Feel free to join the discord and join the community 🙂
If you have any bugs, issues, or suggestions, do not hesitate to discuss them with us on discord. Feel free to invite your friends to join us, share, and like on socials networks.
See you in-game, Master Arena Dev Team.