Hello everyone!
We know that you like stats, stats & stats!
So, in this update we propose the first version of your in-game stats listed in the main menu by game mode:
DUEL
DeathMatch
Team DeathMatch
Capture the Flag
Arena Royale
Instagib
And a Summary page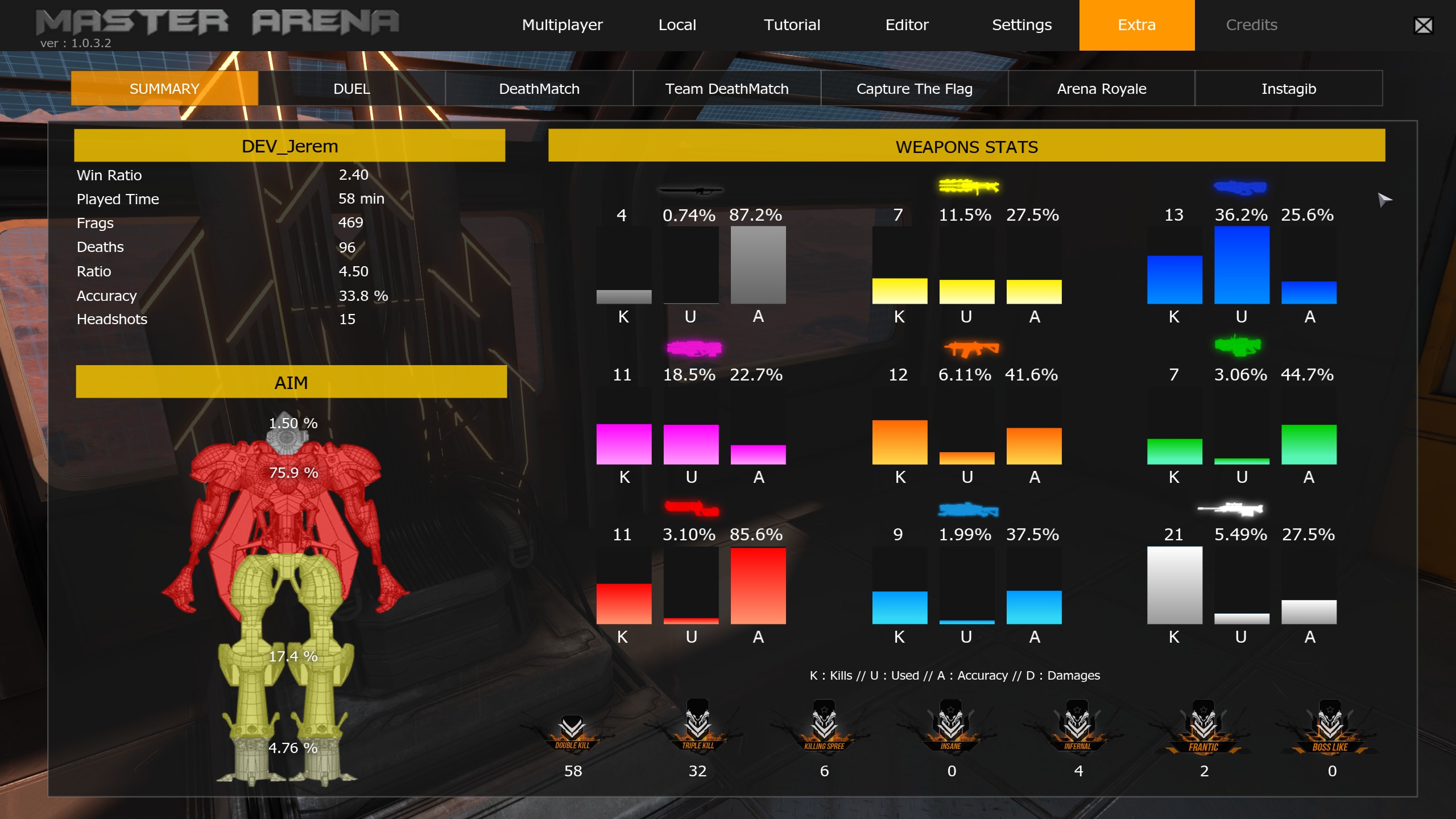 But we are sorry (or not) to announce that all your previews stats have been deleted.
Oh, don't cry Humans, now you can consult your rank for each game mode (Alert spoiler: leaderboards coming soon!).
>> Hum, well what's next?
Now when you frag a player, his skin color go in the grey scale.
Beautiful shot, isn't it?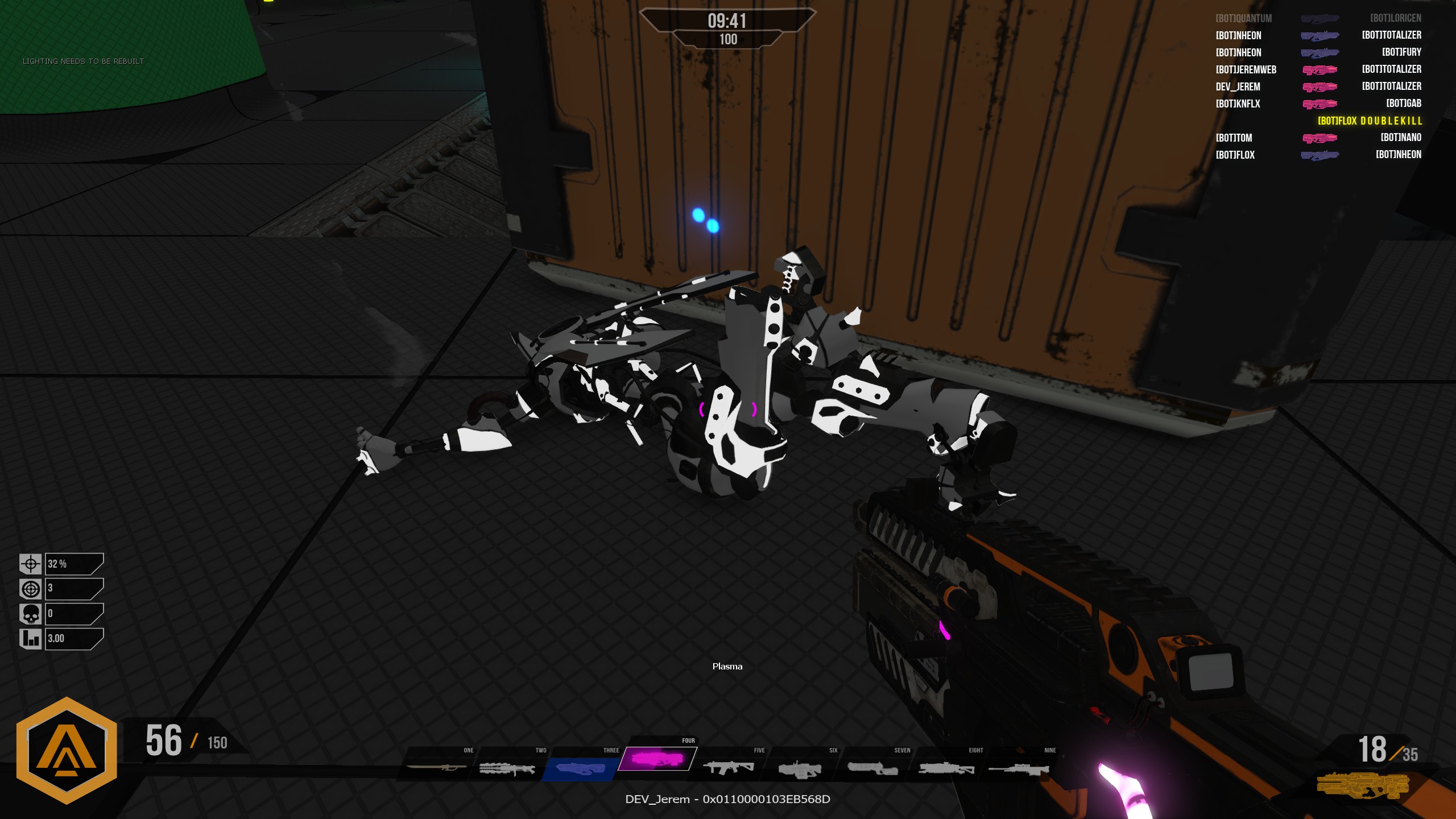 >> Next?
Okay, it is something simple, crazy and fun. What it is?
A Large-Deathmatch mode! Yes, a 40 PLAYERS ARENA GAME TYPE!
Oh great!!! When will it be available? Right now on solo/local and this Wednesday for the online playtest! We will test it on Instagib.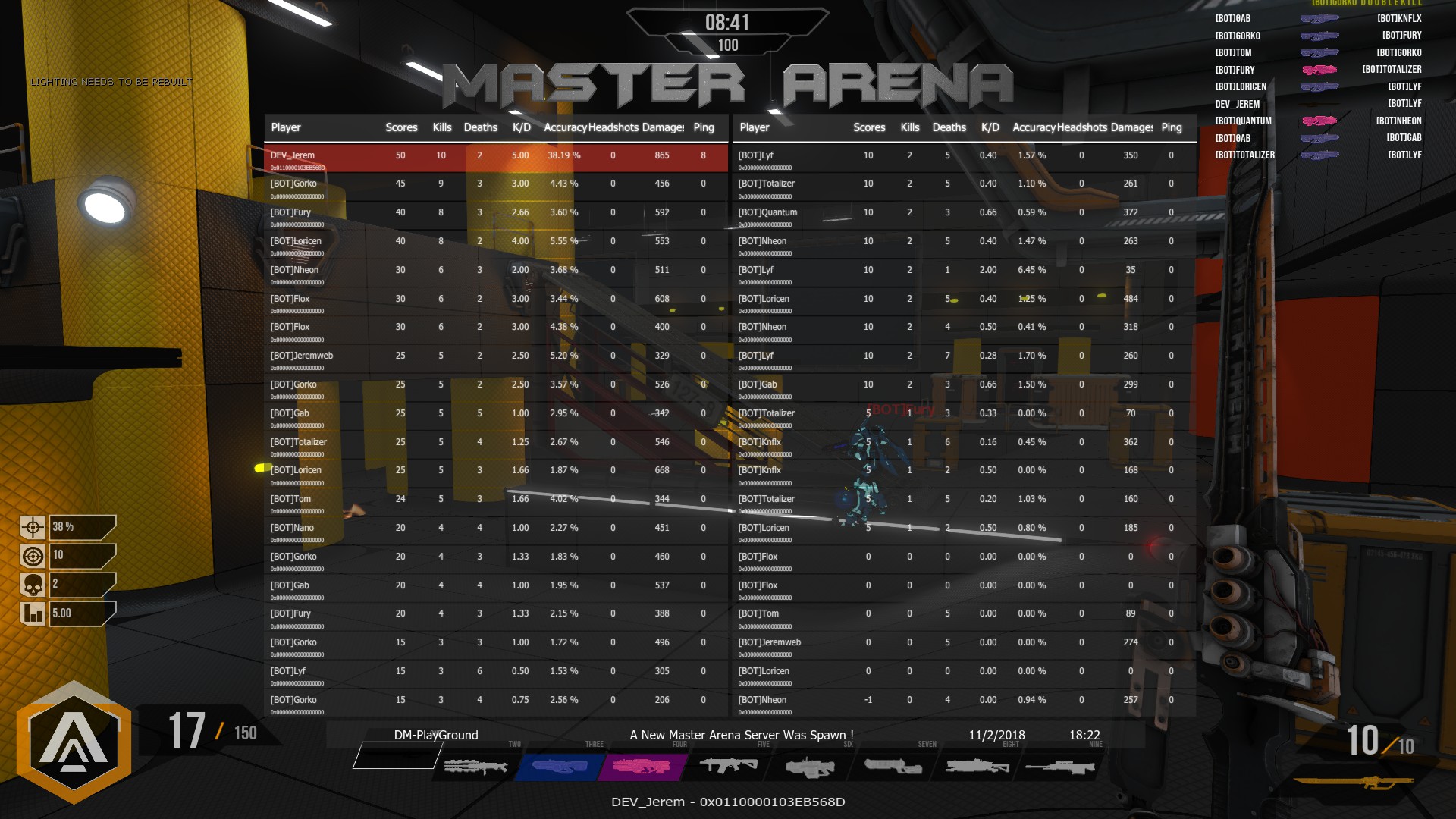 That's all for today, the dev team gives you RDV on Wednesday 7th November for the playtest at 09:00 PM CET (21h00).
If you don't have access to the game, you can still go here to get one!
Fixes:
Electrogun accuracy statics wrong calculation: fixed.
Solo/Local game doesn't start on DUEL mode: fixed.
Some achievements can be unlocked with the training map.
Player random kill on collision versus another player: fixed.
Removed some spam logs (servers).
---
Help us to rise, follow us on your favorite social network!
Stay tuned!