Hey everyone!
Here comes a new update to end this month. Check below to see what's new!
— FIXES —
Main Menu :

Local menu: Maps can be added when « add mutator » is pressed instead of « add maps ».
Localization support added for:

Solo/Local menu;
Multiplayer;
Editor;
Crosshairs;
Customization
Extra;
Exit window;
Restart window.

Local map couldn't be open from a game: fixed.
Editor couldn't be open from a game: fixed.

Kick Idle now works. Kick idle players and idle spectators (spectators just need to click, switch spectator view or move to return in active state).
AI updated (but still need some fixes).
Headshot radius adjusted.
Bots Hitbox updated.
Sounds:

Footsteps / Wall-Jump & Jump.
Plasma: fire sound.
SMG: fire sound.
Grenade explosion sound.

In Game Editor: Boost pickup added.
Controller: Smoother movements.
Weapons Accuracy stats fixed.
— TUTORIALS —
Some changes to the movements tutorials:
They are easier.
Video screens explanation added for "One tap wall-dodge" strategy.
Video screens are now localized and display the binds needed (Note that, for this release, only English and French are available, the other languages will come soon!).
When a movement tutorial is finished, the next one is loaded automatically.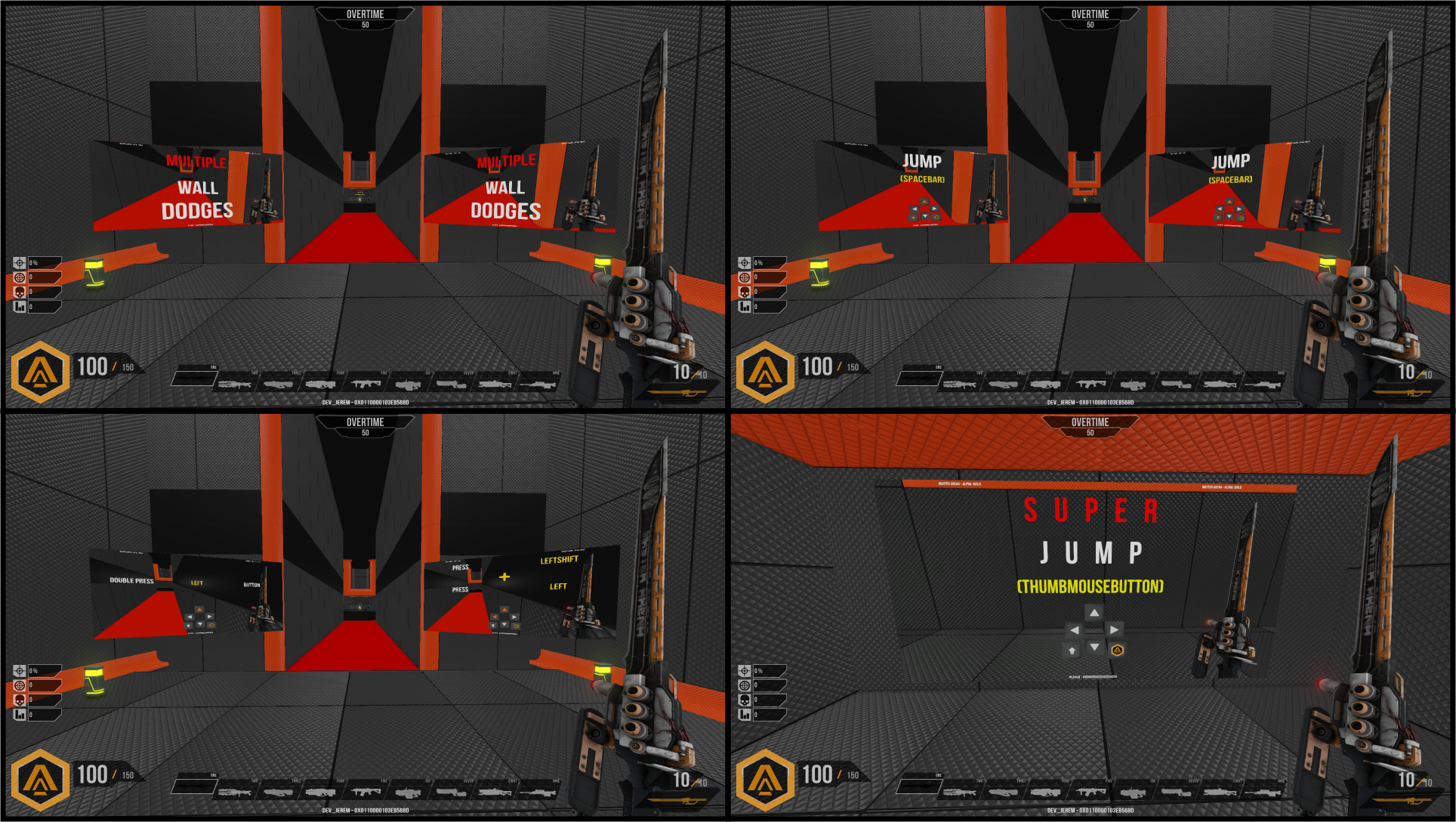 UI: chat reworked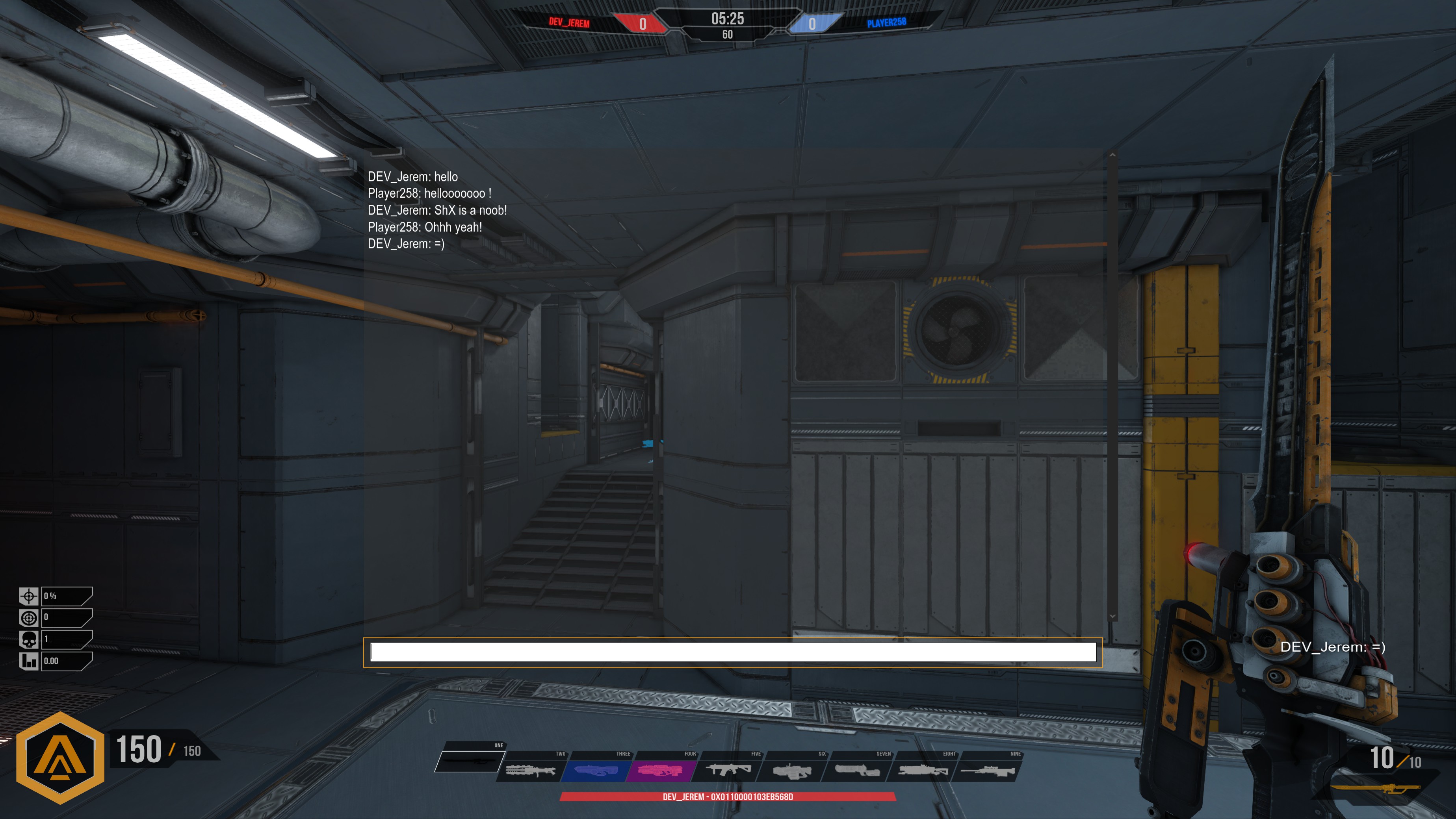 — WEAPONS —
Shotgun :
Projectile secondary fire speed down to 3500 uu.
Fire rates are now up to 0.55 (primary fire) – 0.75 (secondary fire) instead of 0.45 – 0.55 sec previously.
For more information: check this google doc.
— PICKUP —
5 Hp pickup: Respawn time down to 10 seconds.
Weapons respawn time down to 20 seconds.
Boost pickup: Respawn time down to 5 seconds.
— DUEL GAME MODE —
Player Name added next to the score

New scoreboard with the players' stats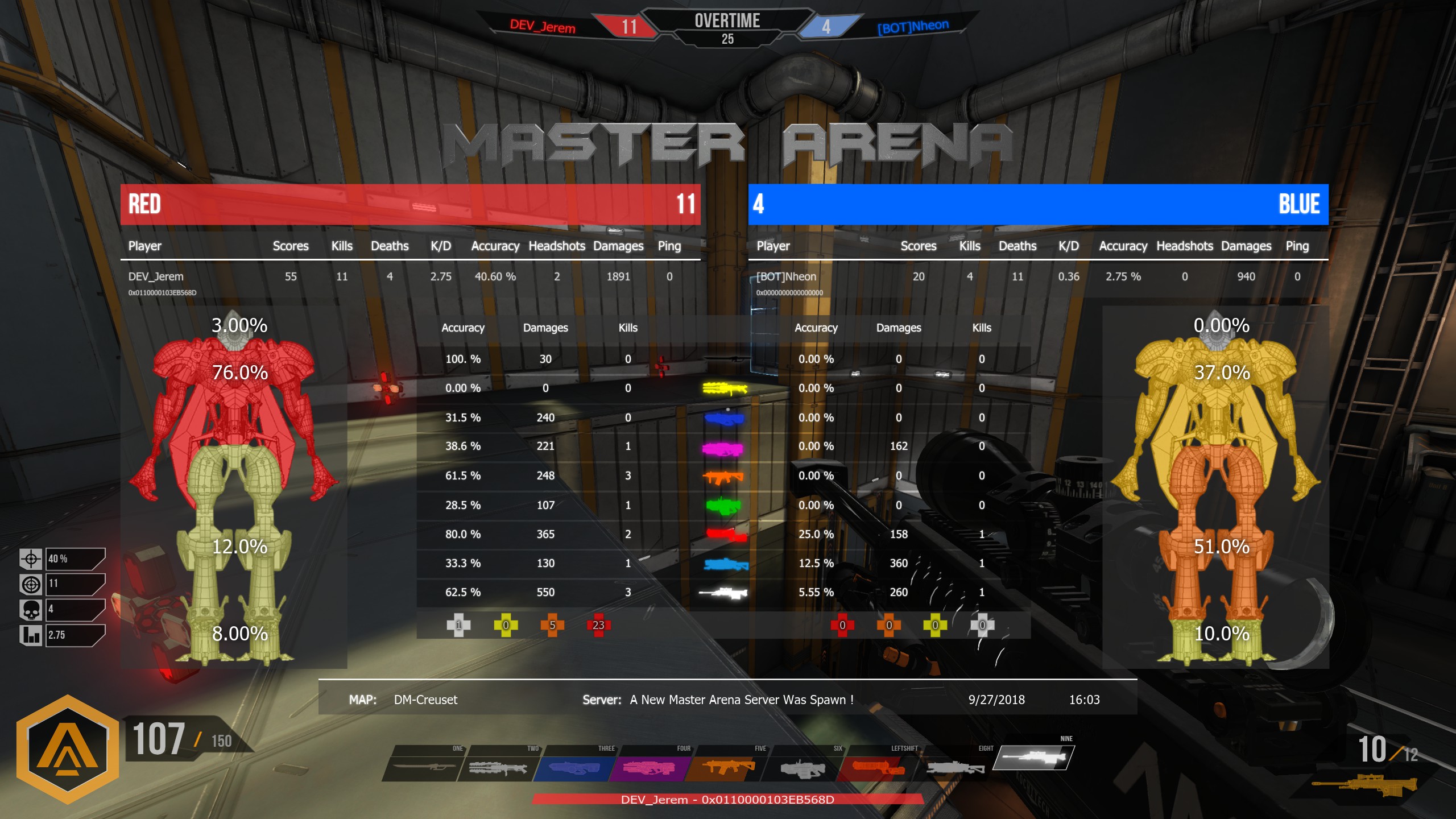 — STATISTICS BOARD —
Update: Instagib Scoreboard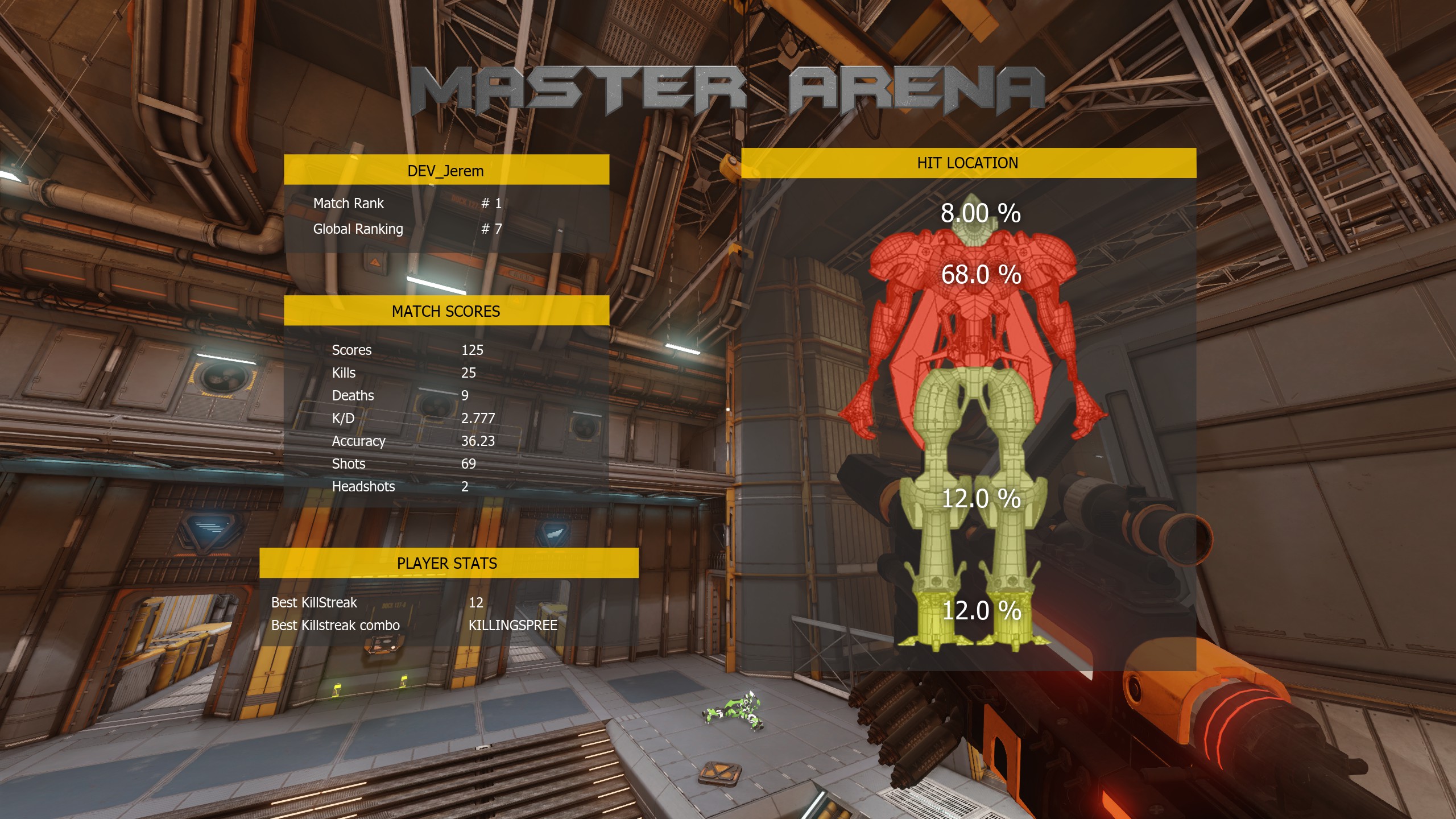 Update: Normal Weapons Scoreboard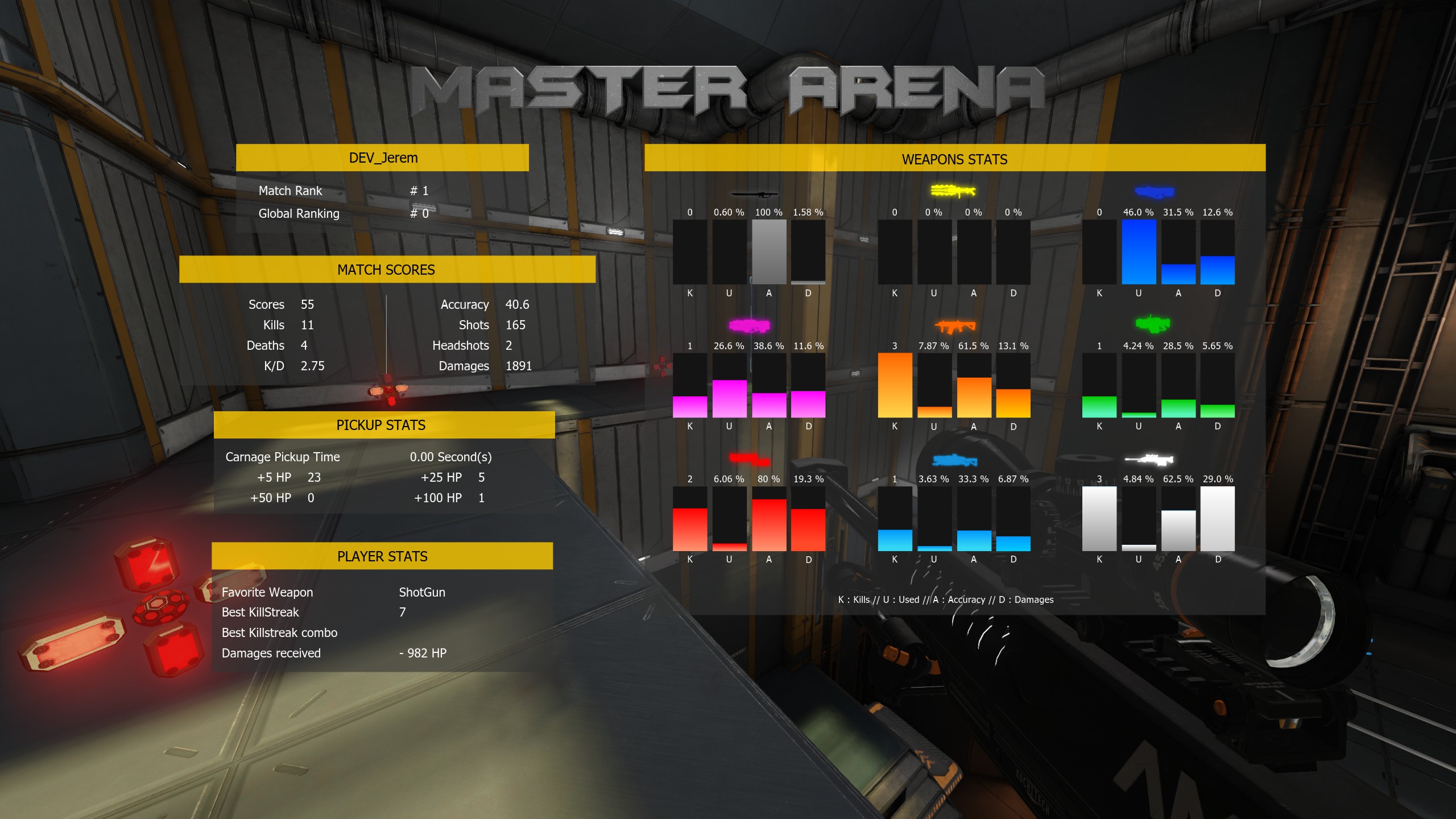 — NEW LANGUAGES AVAILABLE —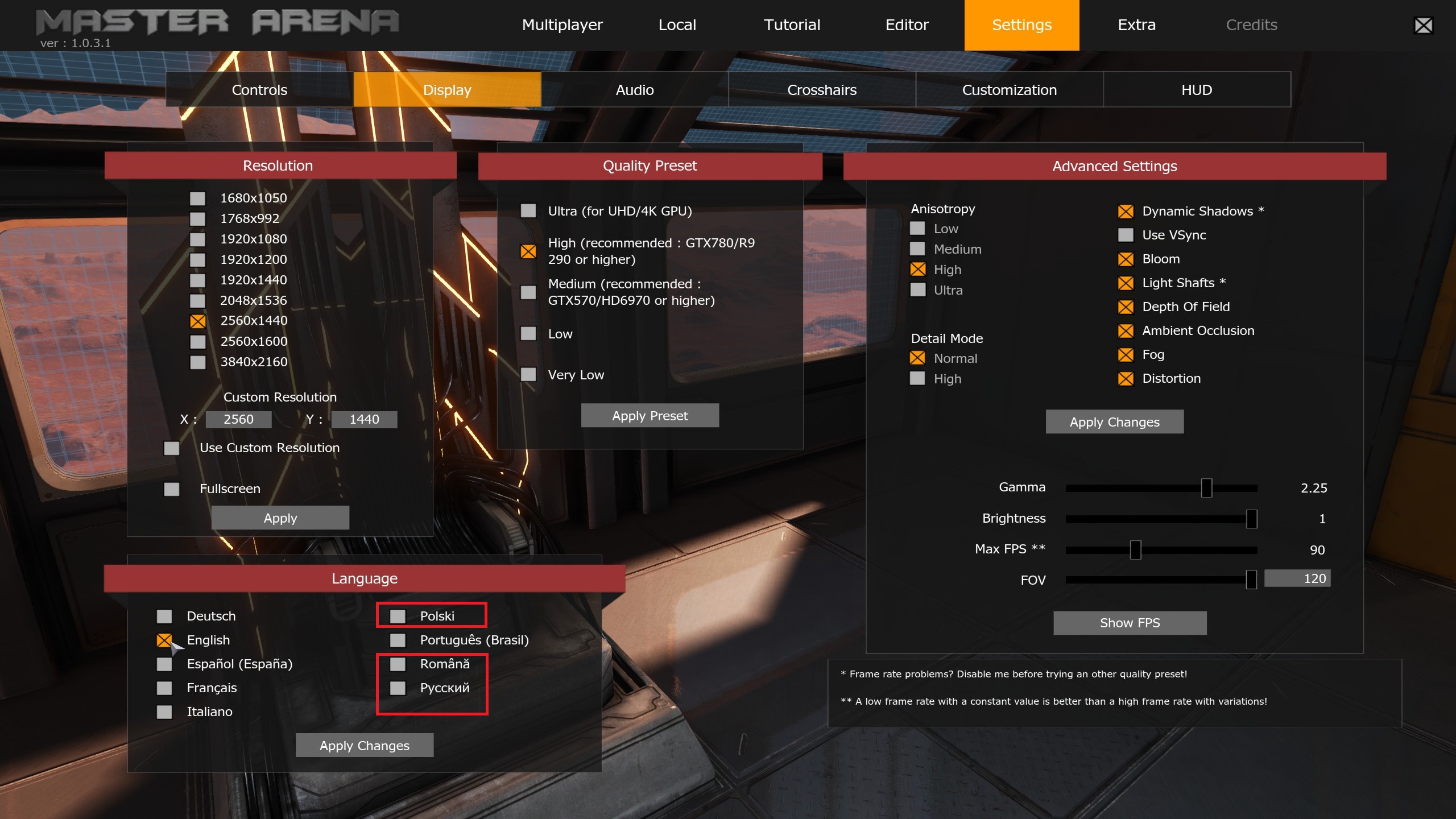 /!\ Warning, existing and new localizations are not finished.
— "SHOW STATS BOARD": BIND ADDED —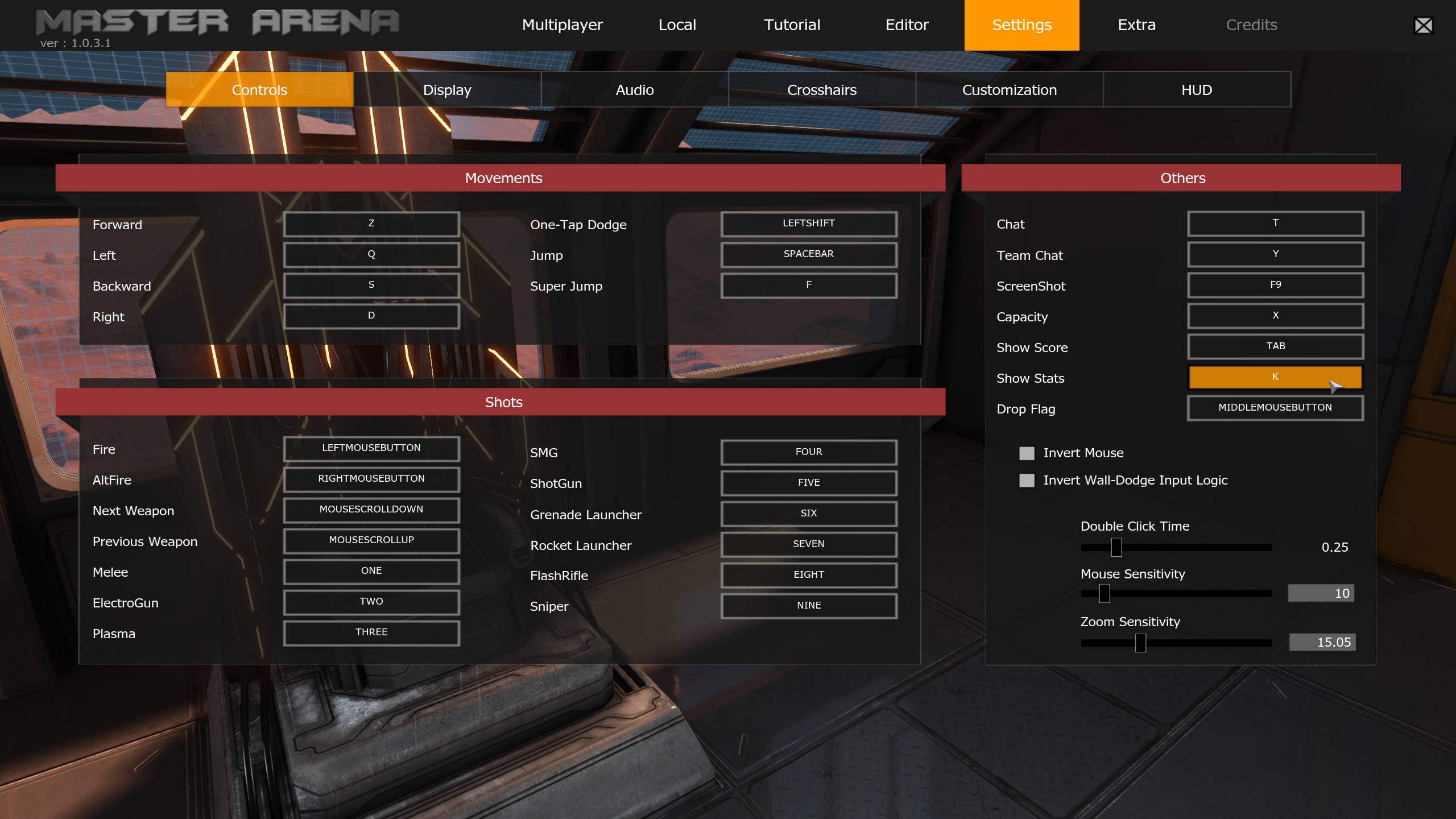 — NEW PROTOTYPE MAP AVAILABLE: DM-Station_BT901 —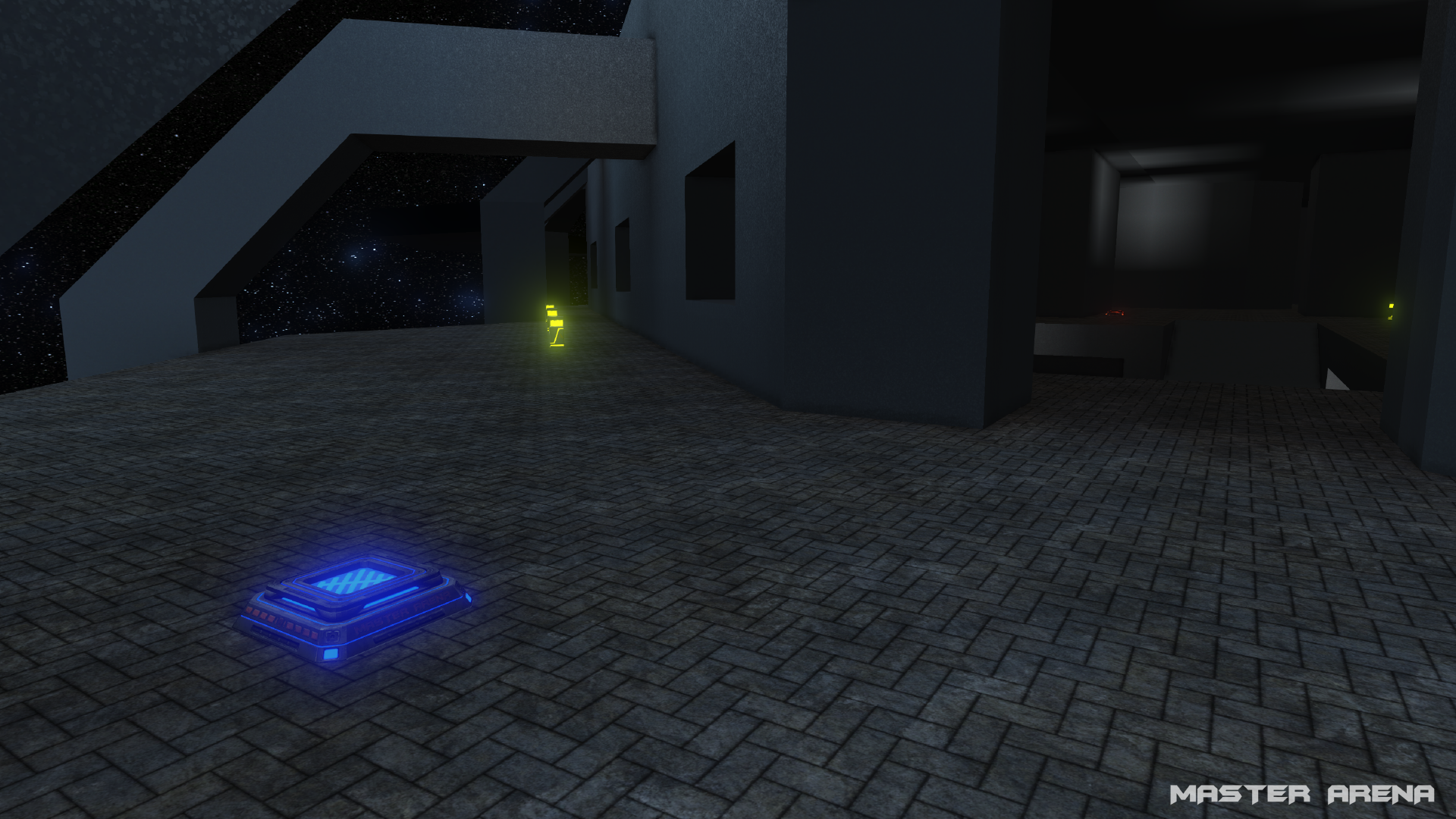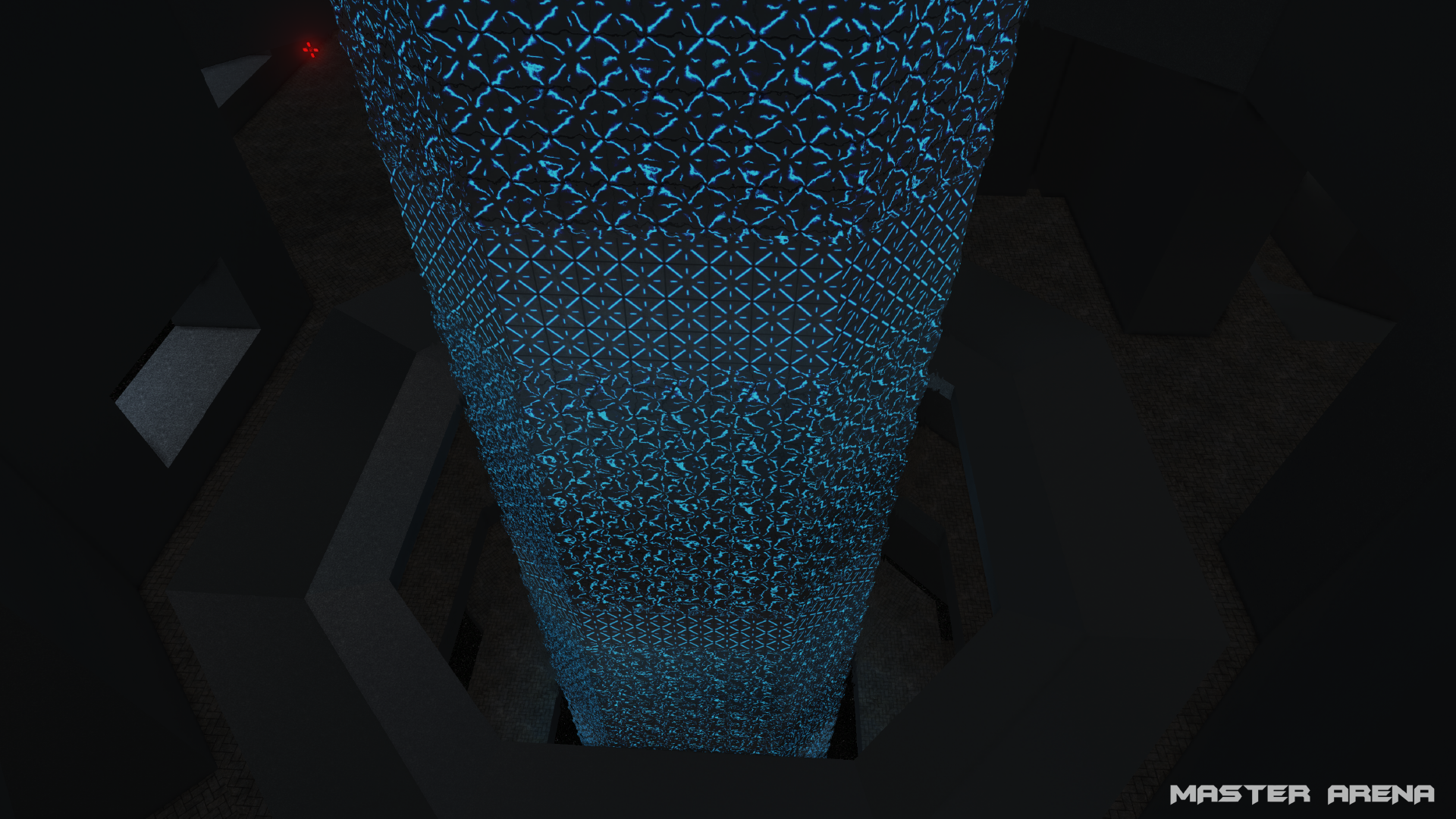 ---
That's all for today.
Stay tuned!