Hello everyone!
Here we are for a new update. Let's see what's new!
GAMEPLAY
Pickups dropped upon death
Before this update, when you fragged an enemy, he would drop his weapon. It is a good thing but not enough. At the end of a fight, the player who made the frag can be very low HP and be rushed by his enemy who knows it. To prevent this from happening, we decided to add some health pickups dropped by the dead player. Those health pickups add 15 health points and disappear after 10 seconds if not picked up.
This is implemented in order to have more interesting frags than classics rushes.
Damage Effect
The first level of damage effect feedback has just been implemented. Now, when you hit an enemy, his skin takes the coloration of your weapon color type. Basically, if you hit an enemy with a rocket, his skin becomes red for a short time.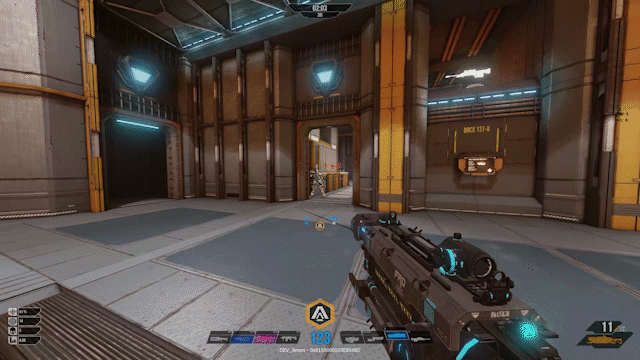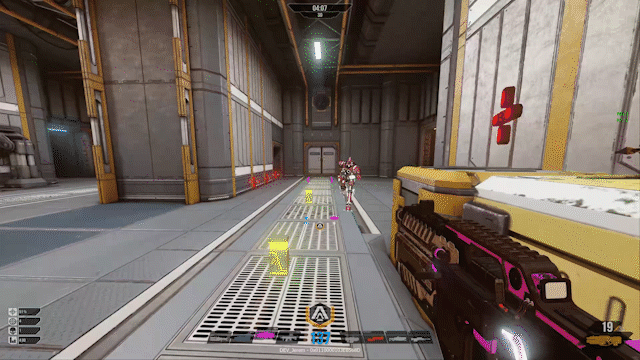 Health
Max health is still at 150 HP but now, if you have more than 115HP, your health points will automatically decrease by 1 HP per second.
WEAPONS
Some changes about combos. They have been tested during the last few days, it is officially released with this update.
In the past, there were two ways to do a combo:
Fire a grenade, switch to the Sniper Rifle and hit it.
Fire a grenade switch to FlashRifle and hit it.
The differences between those combos were the explosion radius and damages (more significant for a sniper rifle combo).
Today, you can forget this game mechanic. Reported by a lot of players, this mechanic is very hard to use in a real fight situation. So…it's logical that we translate the combo explosion mechanic to the FlashRifle with an alt-fire. By pressing the alt-fire button when using the FlashRifle, a flashball projectile is fired. You then have to aim the projectile and press the primary fire to achieve a combo explosion!  (Yes, like Unreal Tournament, our father:) ).
Demonstration:
Did you notice it? We say  "Combo explosion" instead of "Combo".
In fact, the combos with a grenade have not been abandoned but reworked to introduce two new mechanics:
"Combo Flash": Grenade + FlashRifle, when the FlashRifle beam hits the grenade projectile, all players near the explosion are flashed for a few seconds.
"Combo Smoke": Grenade + Sniper Rifle, when the Sniper bullet hits the grenade projectile, a smoke area is created for a few seconds.
Demonstration:
Those mechanics are implemented to add more tactics and unexpected events during a game (especially on Team Games) and may be subject to change.
And to finished, some weapons were balanced:
Melee: Damages up to 6HP (previously 5HP).
FlashRifle: Damages decreased (adaptation to new health meta).
Sniper Rifle: Damages decreased (headshot balancing & adaptation to new health meta).
For more information, check our google doc.
OTHER UPDATES/FIXES
Matchmaking search fixed.
Carnage pickup is now correctly dropped.
Some loading delays on the main menu fixed.
FlashRifle first person mesh position corrected.
New Splash screen & game icon.