Hello everyone!
A new update is available. Check below to see what's new in the game!
— MATCHMAKING —
In the testing phase last week, we release the first version of our matchmaking.
Basically, you just have to click on your favorite game mode and let's go!
The matchmaking prioritizes servers quality (best ping) for you. 🙂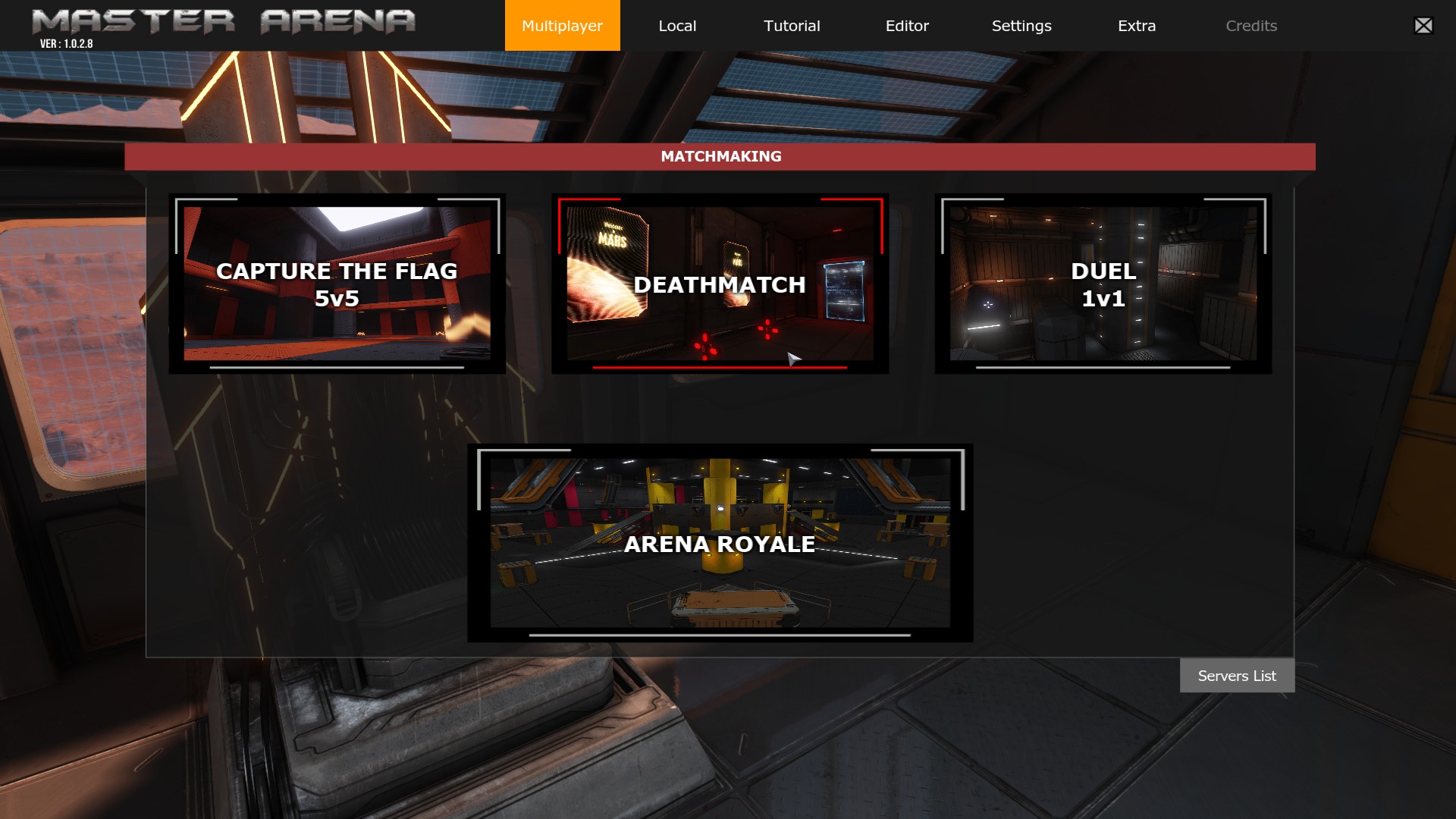 — MOVEMENTS —
Dodges added!
So now you can dodge, wall-dodge, bounce, jump and super jump!
While wall-dodge reloads your boost gauge, a simple dodge consumes it by 40 %!
— GAME MODE : ARENA ROYALE UPDATE ! —
Warmup : 60 seconds.
7 lives.
At the first spawn, a player only has the melee weapon.
Arena Royale integrates a "Gun Master" mode: the player gets the weapons based on the number of frags and deaths :

1 frag: unlock Plasma.
2 frags: unlock Electrogun.
4 frags: unlock SMG.
6 frags: unlock Shotgun.
8 frags: unlock Grenade Launcher.
10 frags: unlock Rocket Launcher.
12 frags: unlock FlashRifle.
15 frags: unlock Sniper.

In order to be fair, when you died several times, your inventory will evolve as below:

2 deaths without frag: unlock Plasma.
4 deaths with less than 2 frags: unlock Electrogun.
6 deaths with less than 3 frags: unlock SMG.

When a weapon is unlocked, you respawn with it.
— MAPS —
Isotropic is a new Arena Royale map, smaller than AK-PlayGround, it will be perfect for close combat!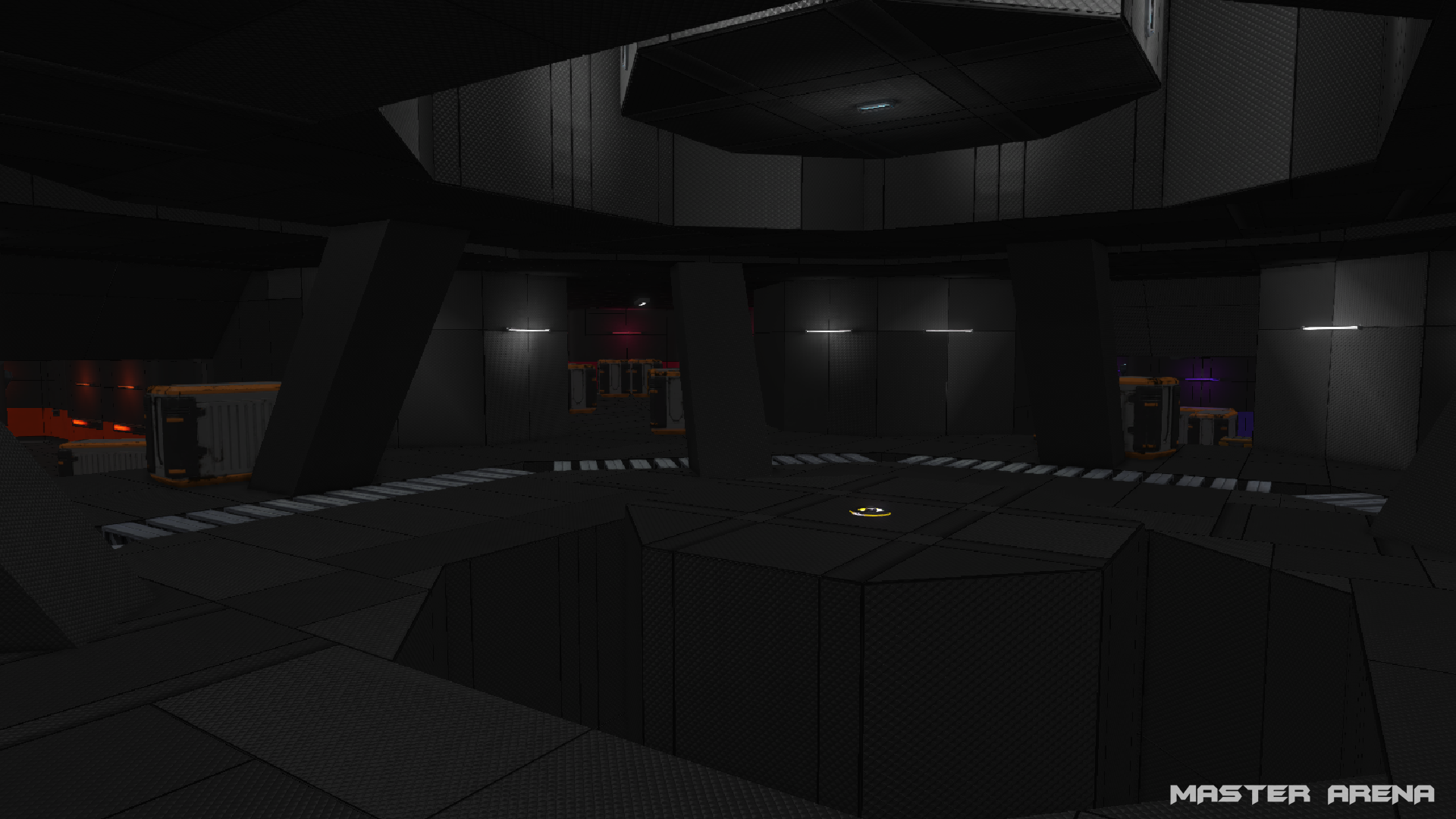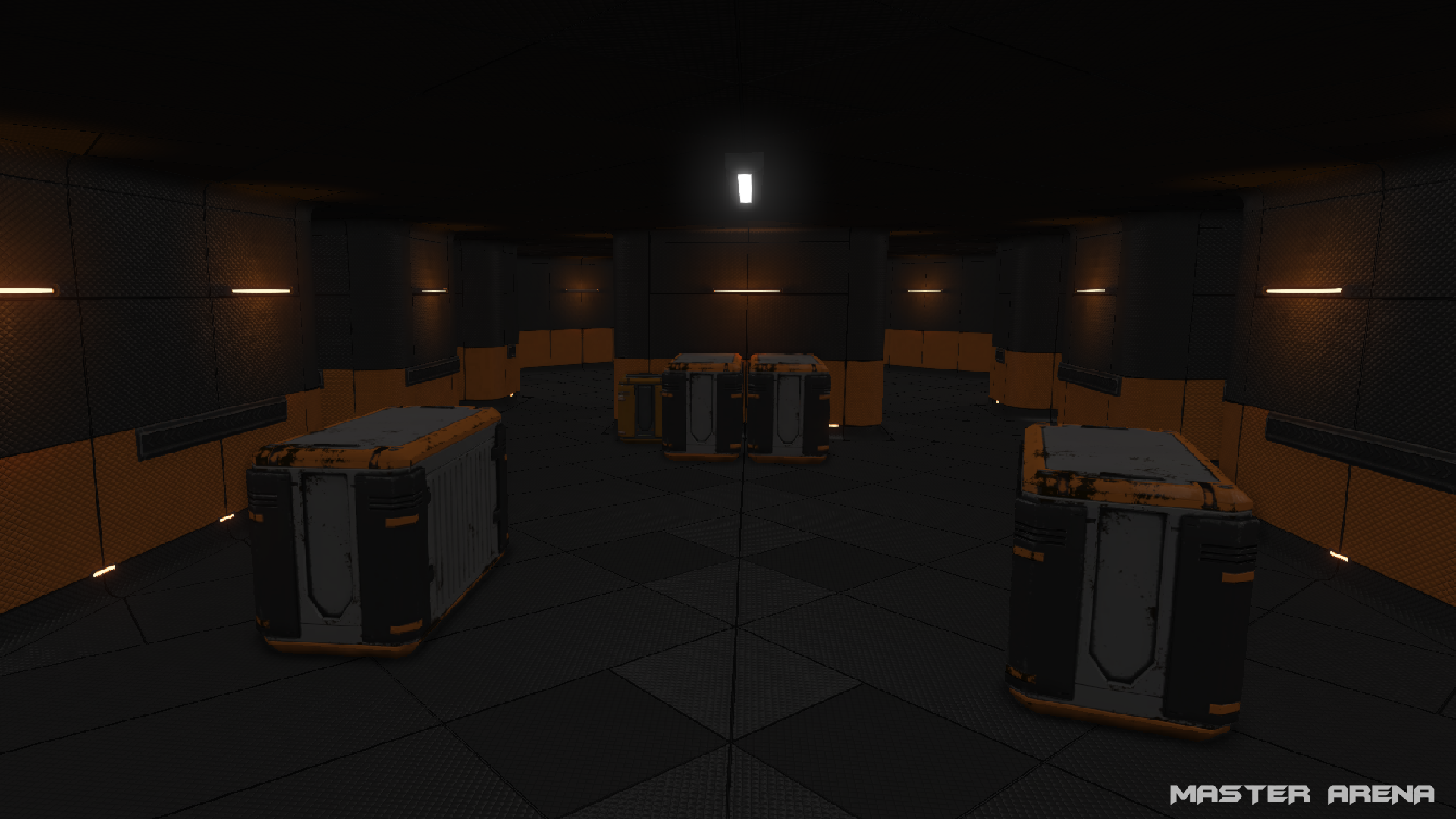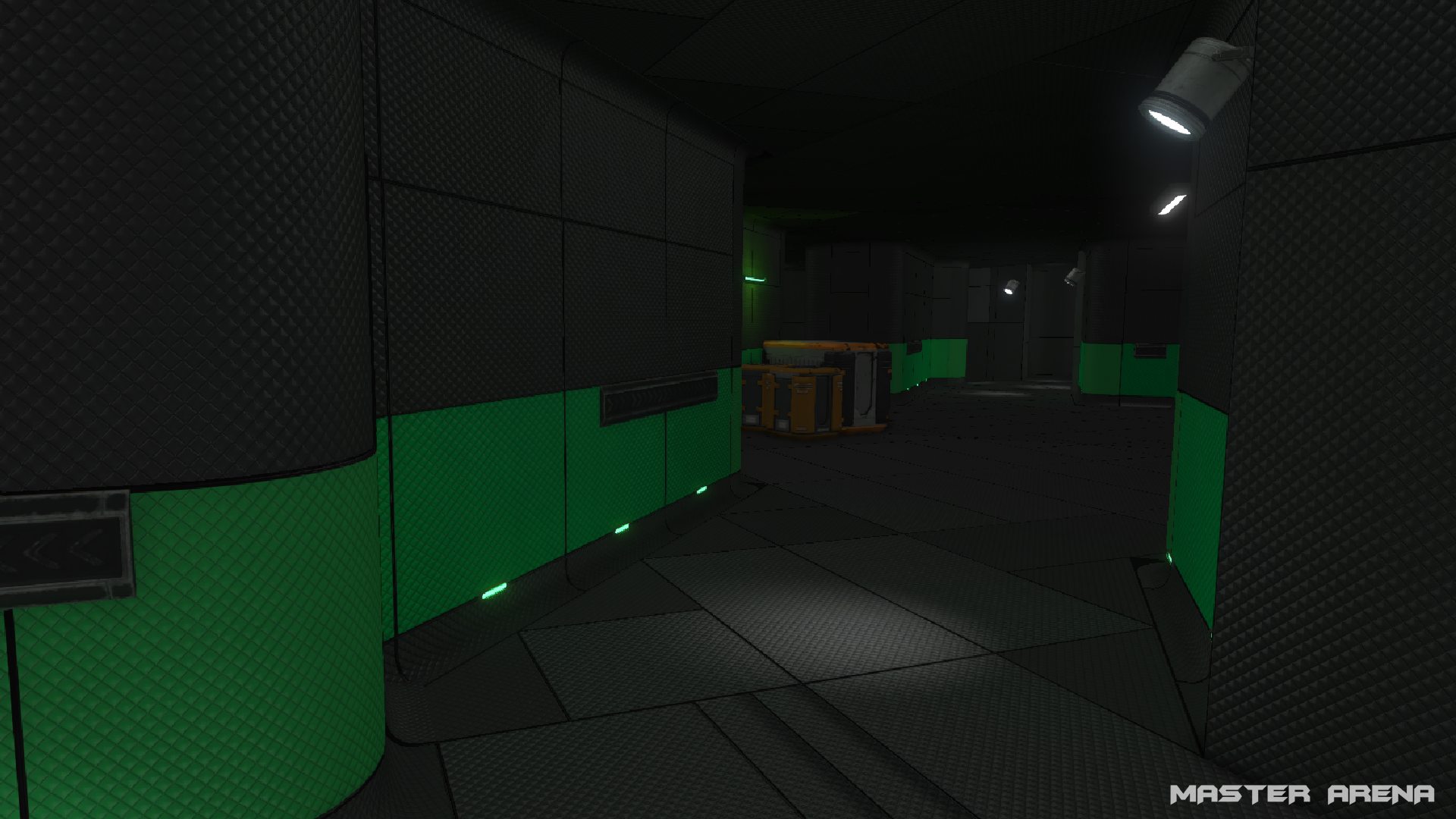 DM-BlutArena: some heal pickup added.
— WEAPONS —
Rocket launcher: Damage radius up to 850 (750).
For more information: check our google doc
— SERVERS —
North America servers are now available!
---
That's all for today.
Stay tuned!