Hello everyone!
It's time for the 2nd part of this month's update. Well, let's get started!
— WEAPONS —
Global weapons balancing :
Check our google doc to know what changes were done (damages / fire rate / etc..).
Mid-Air rocket and grenade: Damages are now multiplied when you do a mid-air with a rocket or a grenade!
Two secondary fire added :
SMG burst!

Primary Fire: Fire Rate is about 0.132s.
Secondary Fire (burst): Fire Rate is about 0.085s, fires 5 ammo and reload in 1 second.
Shotgun shells bounce!

Primary Fire: Fire Rate is about 0.45.
Secondary Fire (burst): Fire Rate is about 0.75s. Booth mode fires 10 shells.
/!\ Warning to suicide 🙂
— UI CHANGES —
UI Damage Effect : Red screen intensity was adjusted. It is more present than in the last update.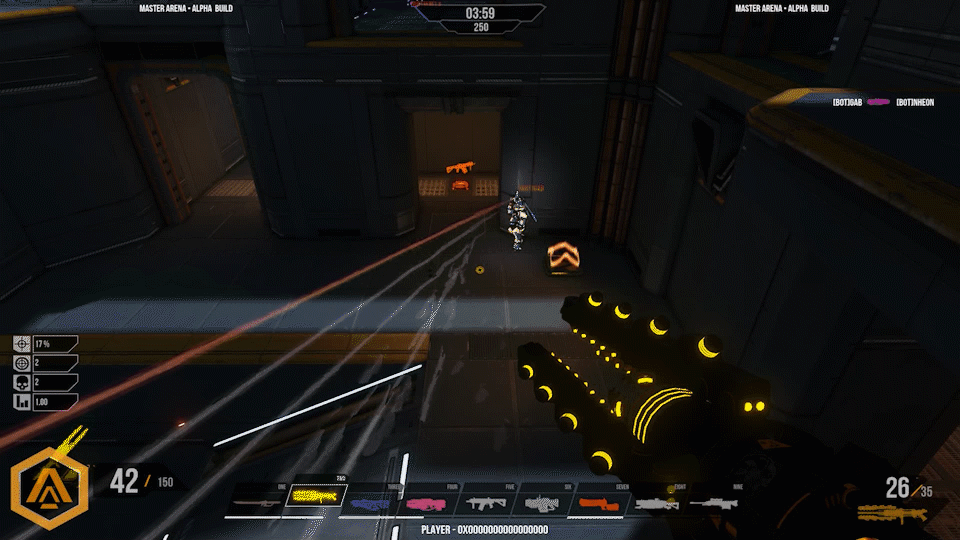 Damages Popup : Works correctly now with the shotgun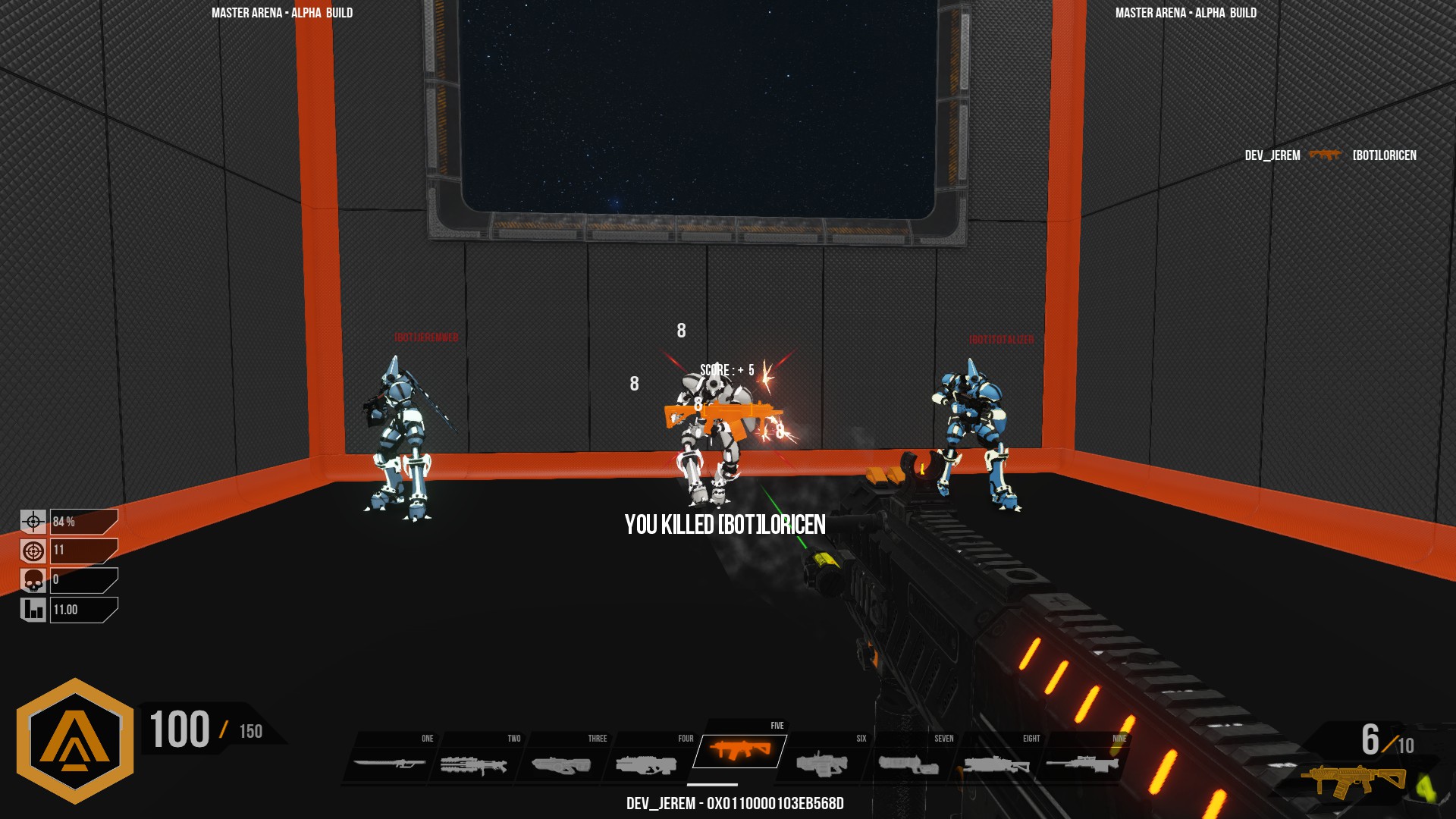 — PRIVATE SERVER —
Now private servers are listed, you join them directly from the main menu.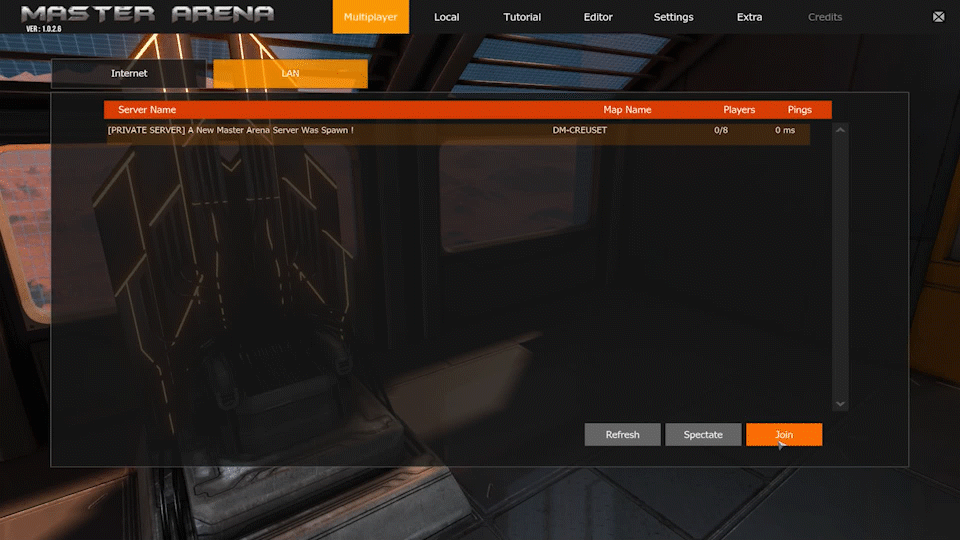 — SERVER ADMINISTRATION UI —
How to administrate my server in-game? It's easy:
Press "Esc",
Enter your password,
Click on admin icon 🙂
You can kick, ban, mute players and switch server maps!
— MAPS —
We broke some wall in DM-Creuset! The map is now a bit larger, take a look here :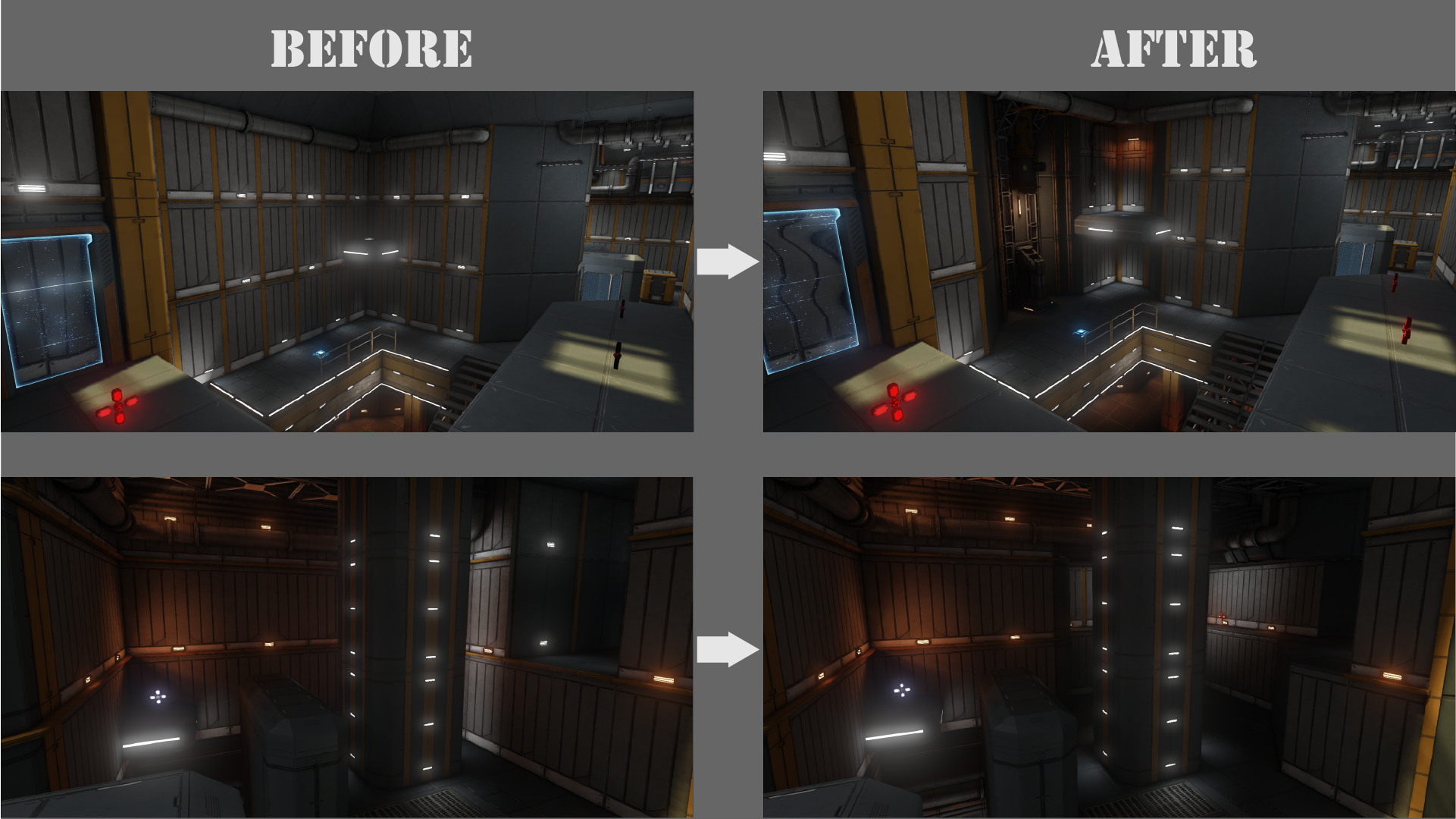 PROTO (maps in dev, can be removed or subjected to large structural modifications).
>>> DM-BlutArena (1v1 to 2v2)
>>> DM-Ross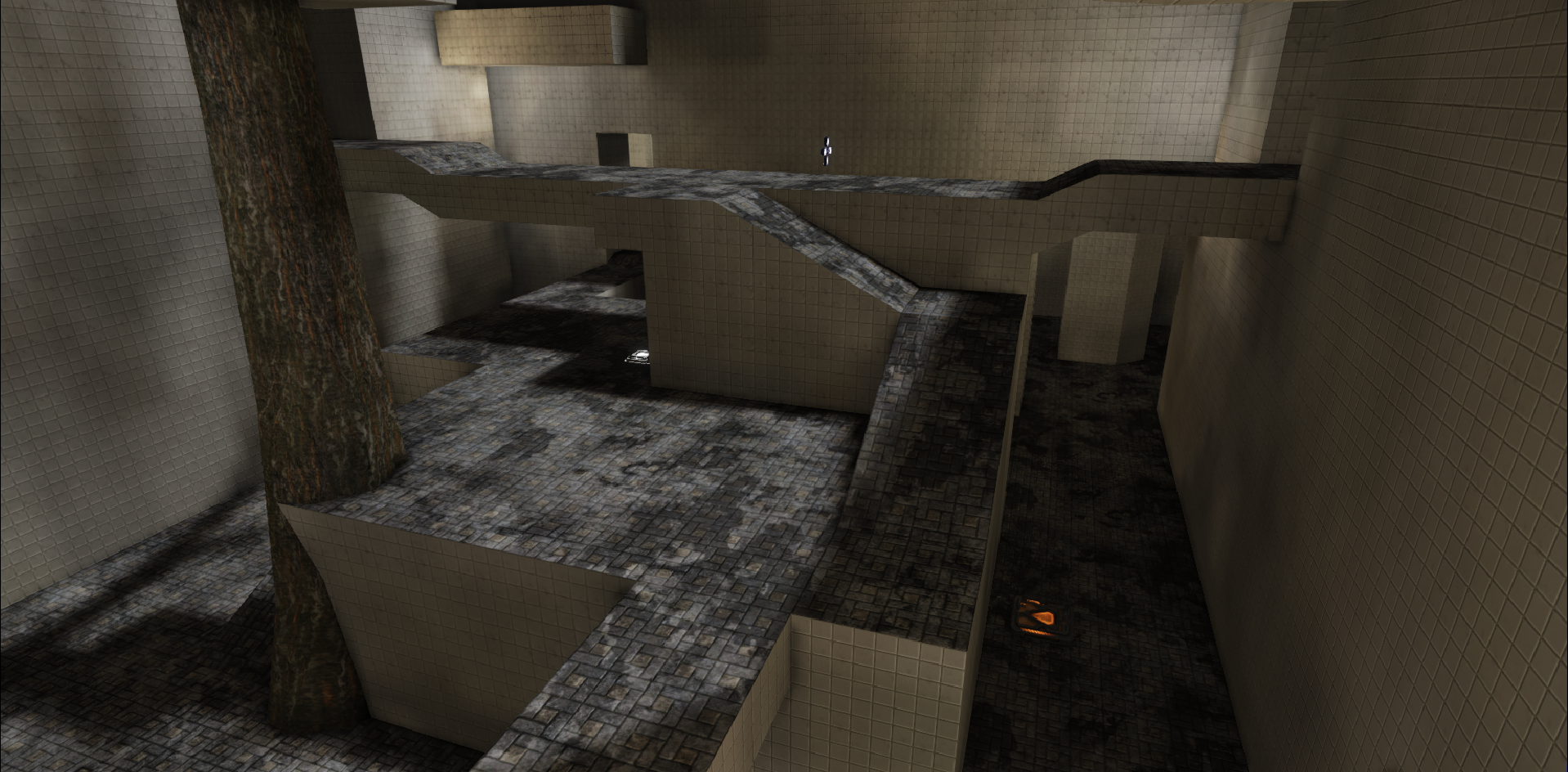 >>> DM-Remaining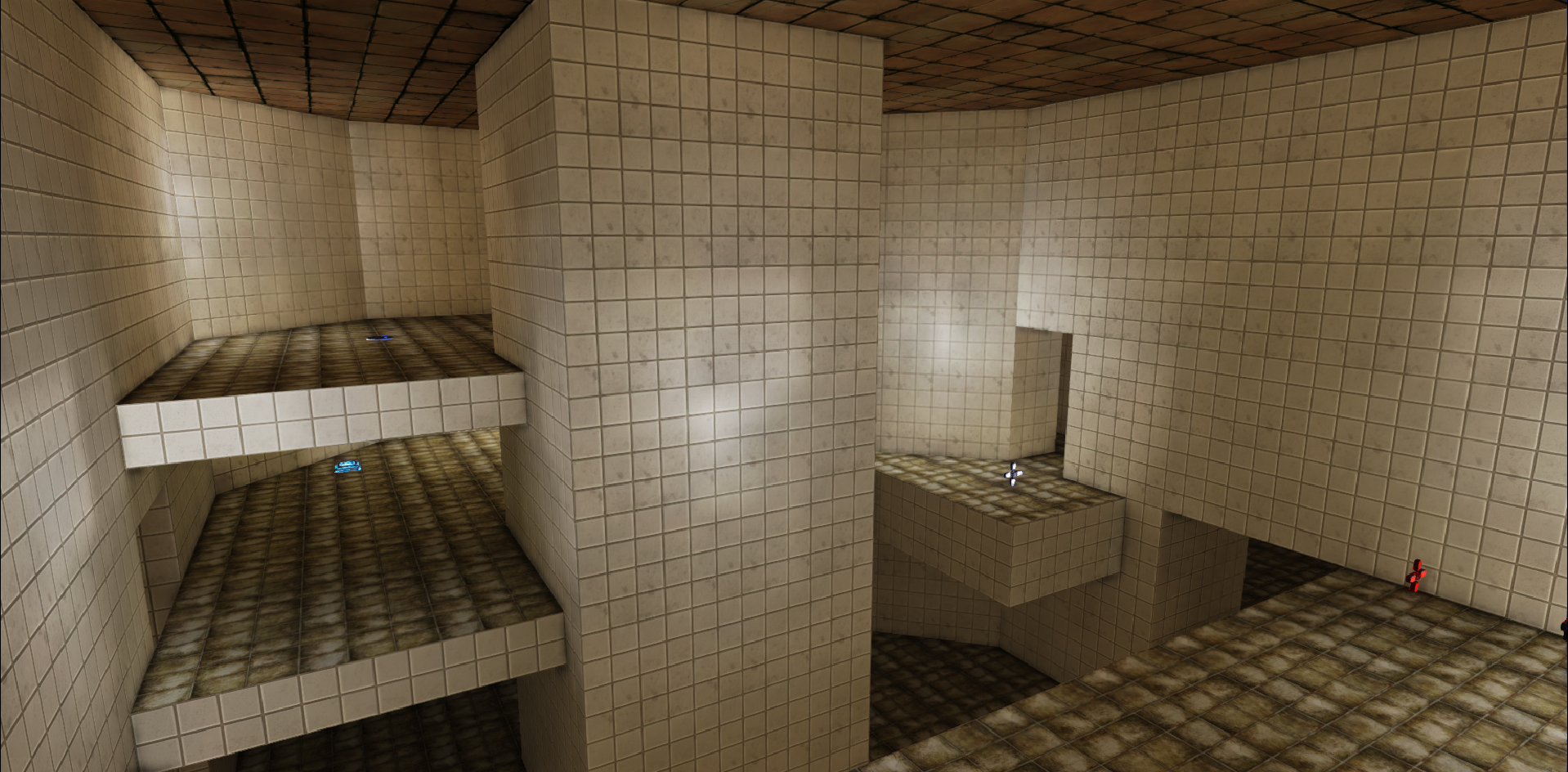 — OTHER CHANGES —
Network: Gamedir correctly set from engine settings and steamworks ;
Team UI spectator: score UI is now drawn correctly ;
CTF: sometimes you could see wrong mate colors after team switch (first spawn only). It will be fixed now ;
Fix local game launch menu: You can start a game without adding a map to the list ;
Bots staying on servers: Bots are now kicked at the end of each game ;
Announcer: correction of the voices for "remaining kills" ;
Player score and deathmatch score limit: when a player does a frag, his score is incremented by 5. In the previous version player score and player kills weren't differentiated. Now they are! The end game is triggered by player kills and not by the score.
---
That's all for today.
Stay tuned!