Hello everyone!
After one month since the release, your feedbacks about the game are fantastic and help to improve it. Thanks to you, we discovered a lot of bugs and adjustments to make.
You also created your maps using the map editor and steam workshop! We have also discussed esport and defined a plan for next months, premium game problematics against the free to play invasion and the game promotion.
So in this dev letter, we will announce pricing update, game update, reveal concept arts, and a new trailer!
Are you ready? Let's go!
PRICING
First, pricing! We updated the pricing for everyone. The game is now available for $9.99 with a regional adaptation.
For our first supporters, we plan to give you future cosmetics for free (maybe a future battle pass? Feel free to suggest).
GAME UPDATE
FIXES
About the game update, we have to speak about bugs!
We created a free google sheet to reference all identified bugs. You can follow referenced bugs, priorities, and what is pending review.
You are welcome to report bugs on Discord. There is a dedicated channel for it.
Feel free to give us a maximum of information. How it's happening, a video or screenshots.
The google sheet is here, and you can check what was fixed.
NEW:
PERKS on DUEL and FREE FOR ALL!
On duel, official servers are available with character selections (light, standard, heavy) and perks. So now, you are free to select a fast "low HP" robot, a standard robot, or a slow "high HP" robot. Like on Capture The Flag, three perks are available per character. During a game, after the character selection, you are limited to its perks: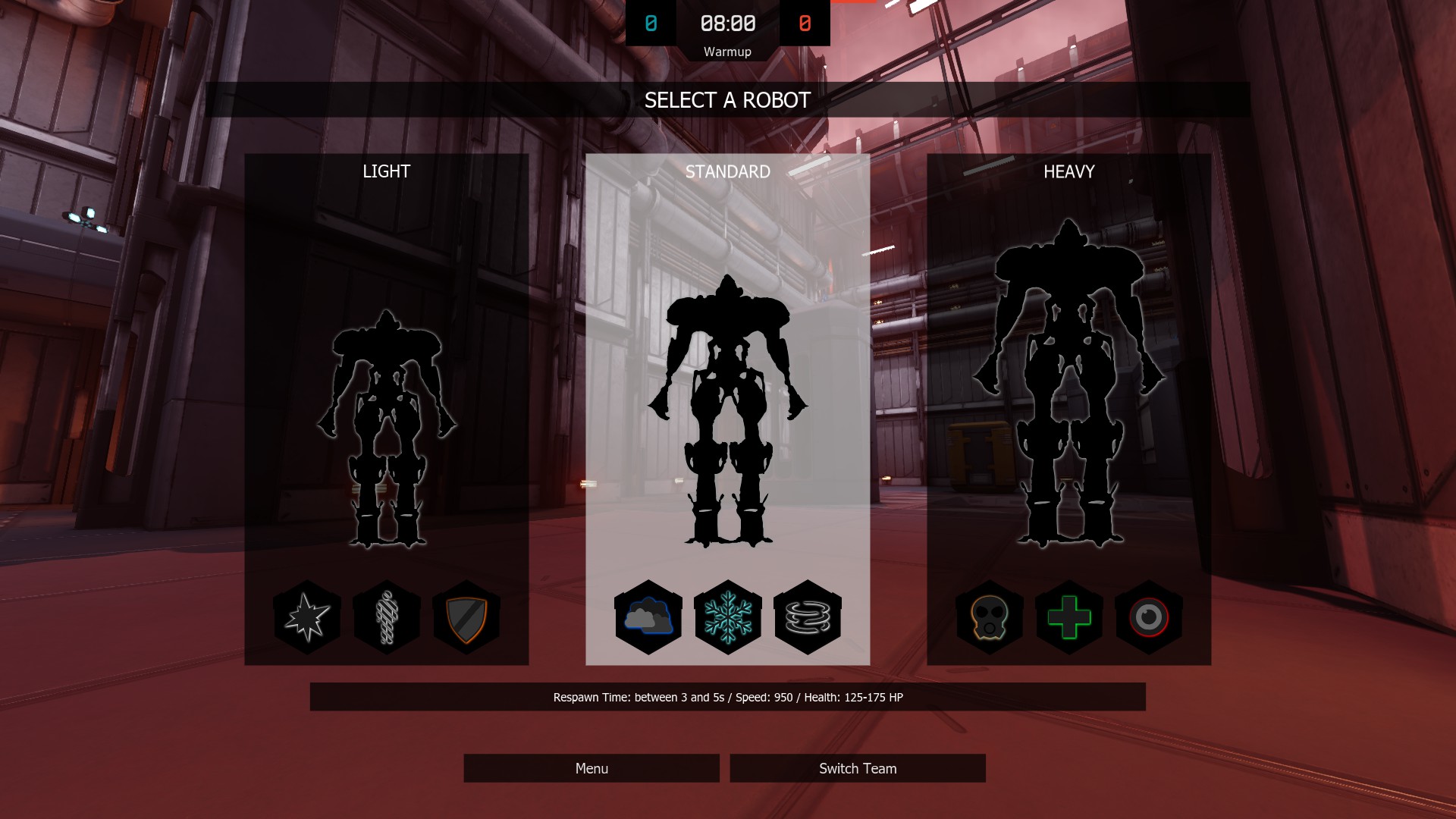 Perks are tuned to be playable with this game type, so reload delay and advantage effects are customized.
On Free For All, we just added The same perks already available on deathmatch! Our objective with this game type is to have more fun. So adding perks to a game type with 30 players seems an excellent way to improve it 🙂
NEW: NO TEXTURE MODE
It's a graphical feature with the least amount of textures possible loaded into your graphics hardware. This feature can help some players with old GPU or without! To enable it, go to the display menu and set to the "No texture mode".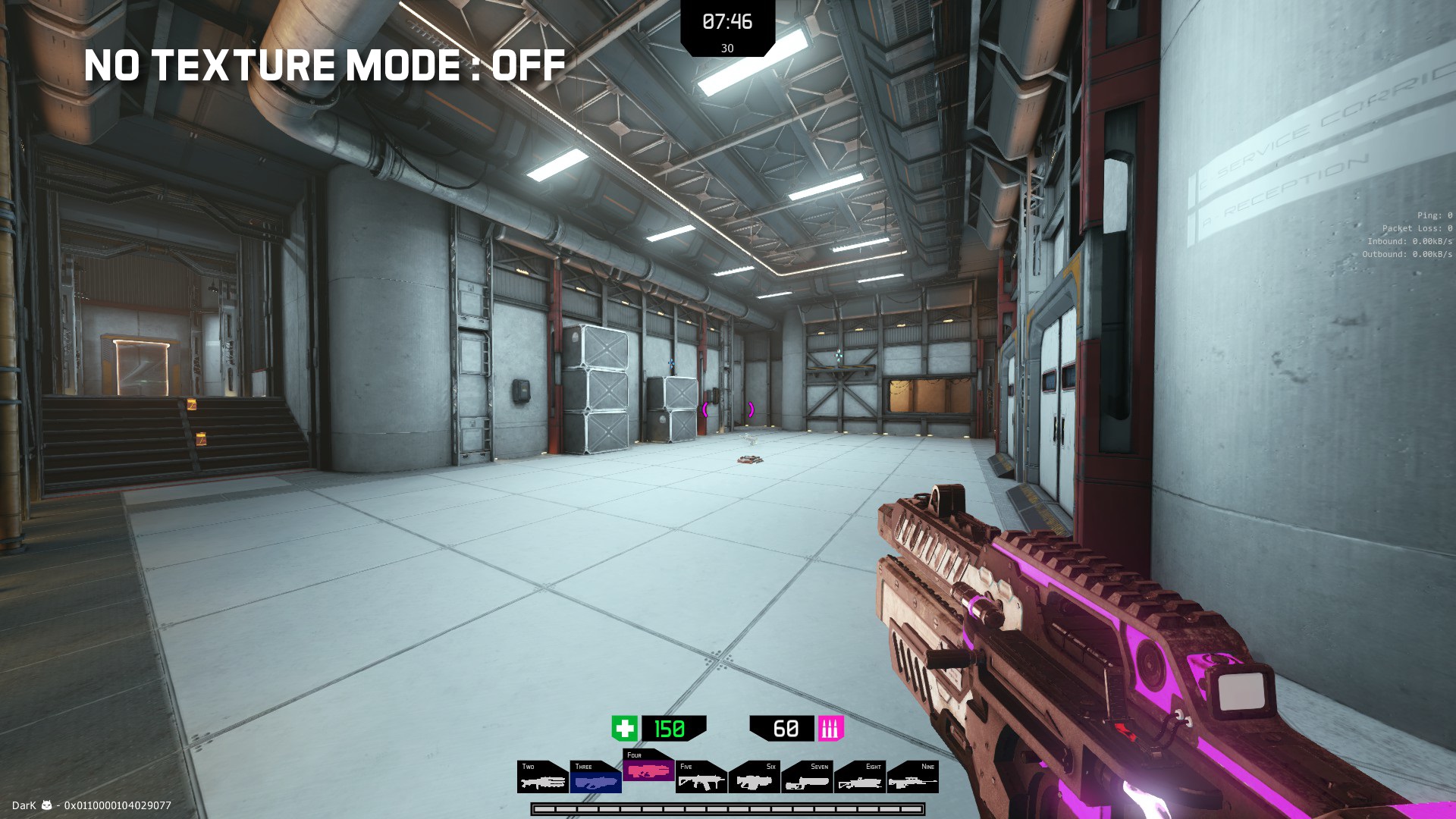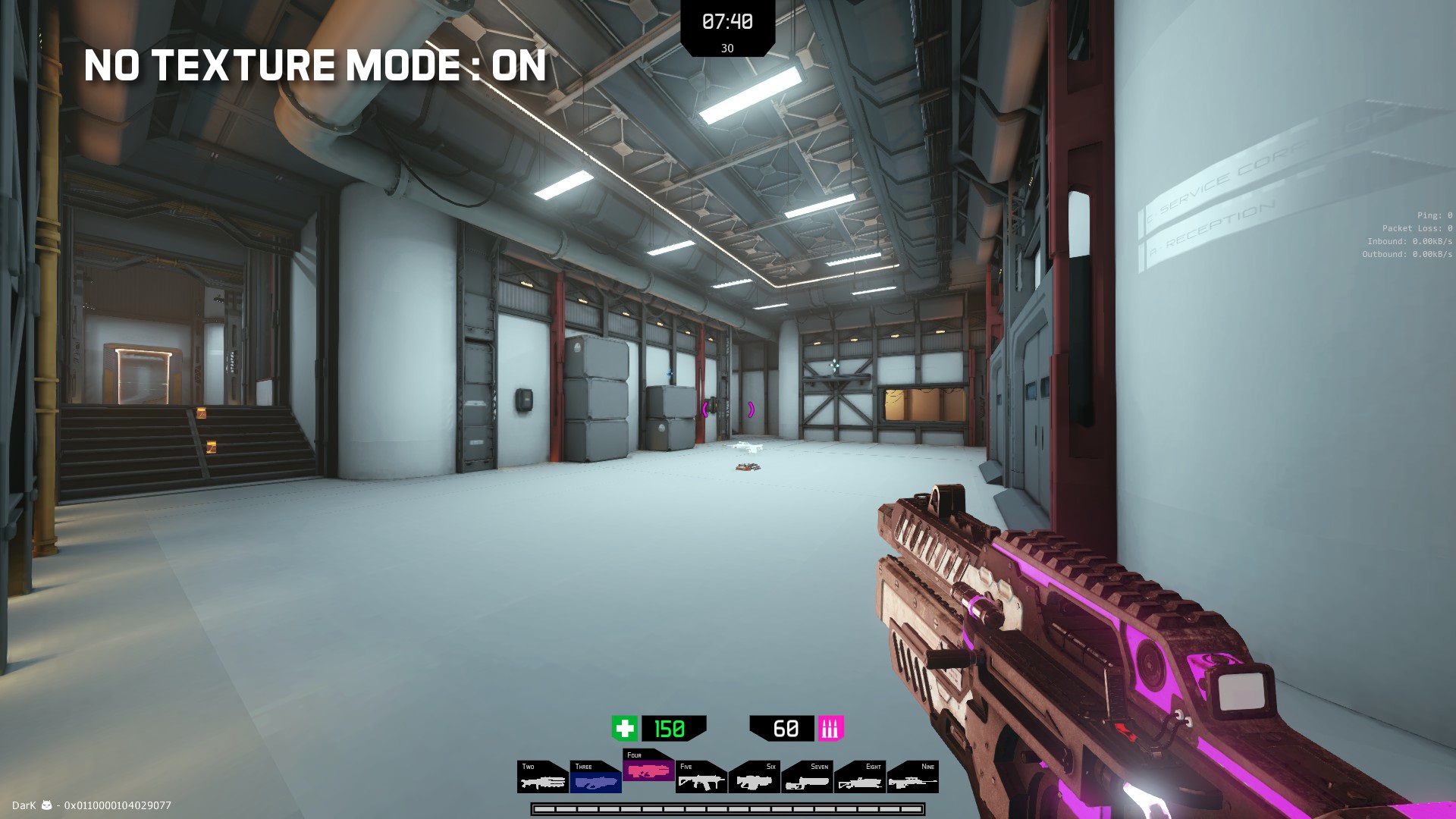 NEW: MENU SOUNDS
We added sounds to the menu buttons. Listen to this:
NEW: FOOTSTEPS
New footstep added for "Basketball" environment. You can listen to it here:
NEW: UI
Spectator view:
Stamina bar added on duel mode.

Perks UI replicated to the spectator.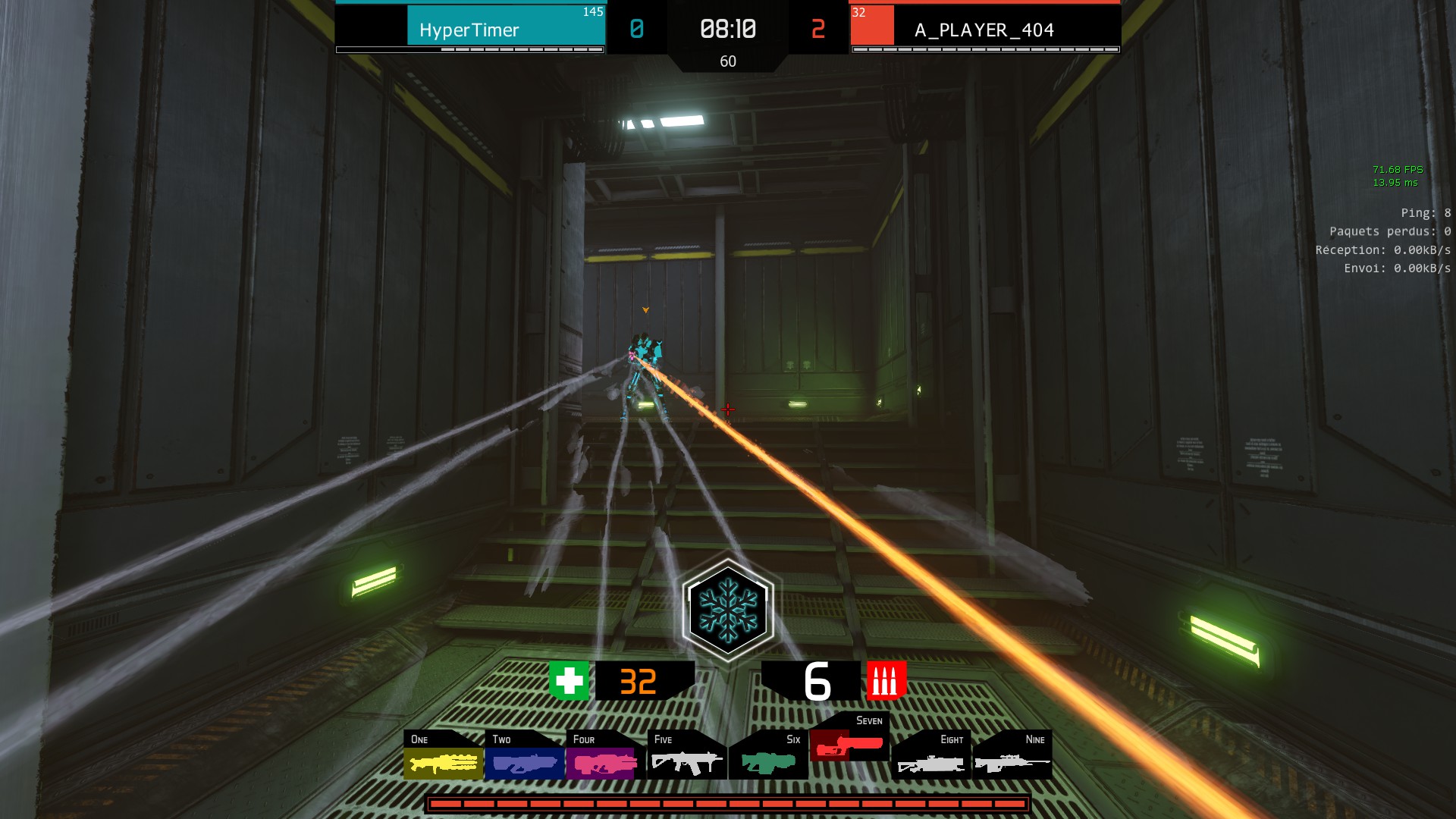 Effects:
Teleporter: effect added for the alternative fire.

Freon: effect added when a freon plasma bullet hits a player.
UPDATE: HEALTH POINTS AND WEAPONS BALANCING
We updated player default heal and weapons balancing. Right now, player respawn health is 150 HP, and weapons damage are as described in the document here.
UPDATE: MAPS
DM-BlutArena: Some collisions reworked.

DM-Mars: Some collisions reworked.

DM-Vertigo: New respawn distribution and fog updated.

DUEL- Foragepit: some weapons pickups redistribution.

DUEL-Creuset: Lights and fog updated.

DUEL-Fuse: Lights and fog updated.
COMING SOON
So what can you expect in next months' updates?
In priority, we focus on bugs. Secondly, we will add missing things like settings, UI/Menu, and localization. Third, game improvements and adding content (clan arena?).
Today, on early access, all characters are the same with a different scale. In the future, we plan to implement a design by robot type. So, what are they going to look like?
Here is the design of the light character.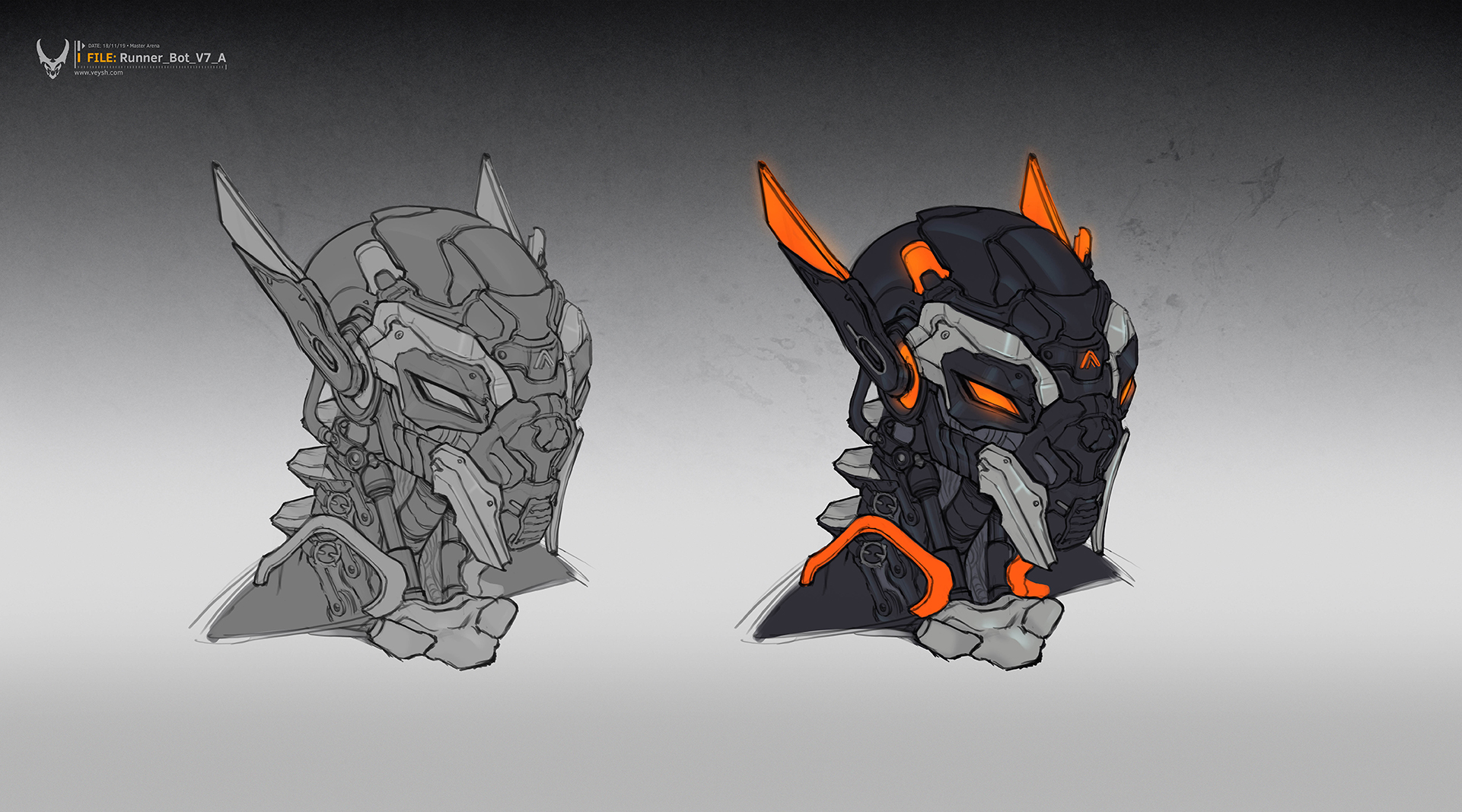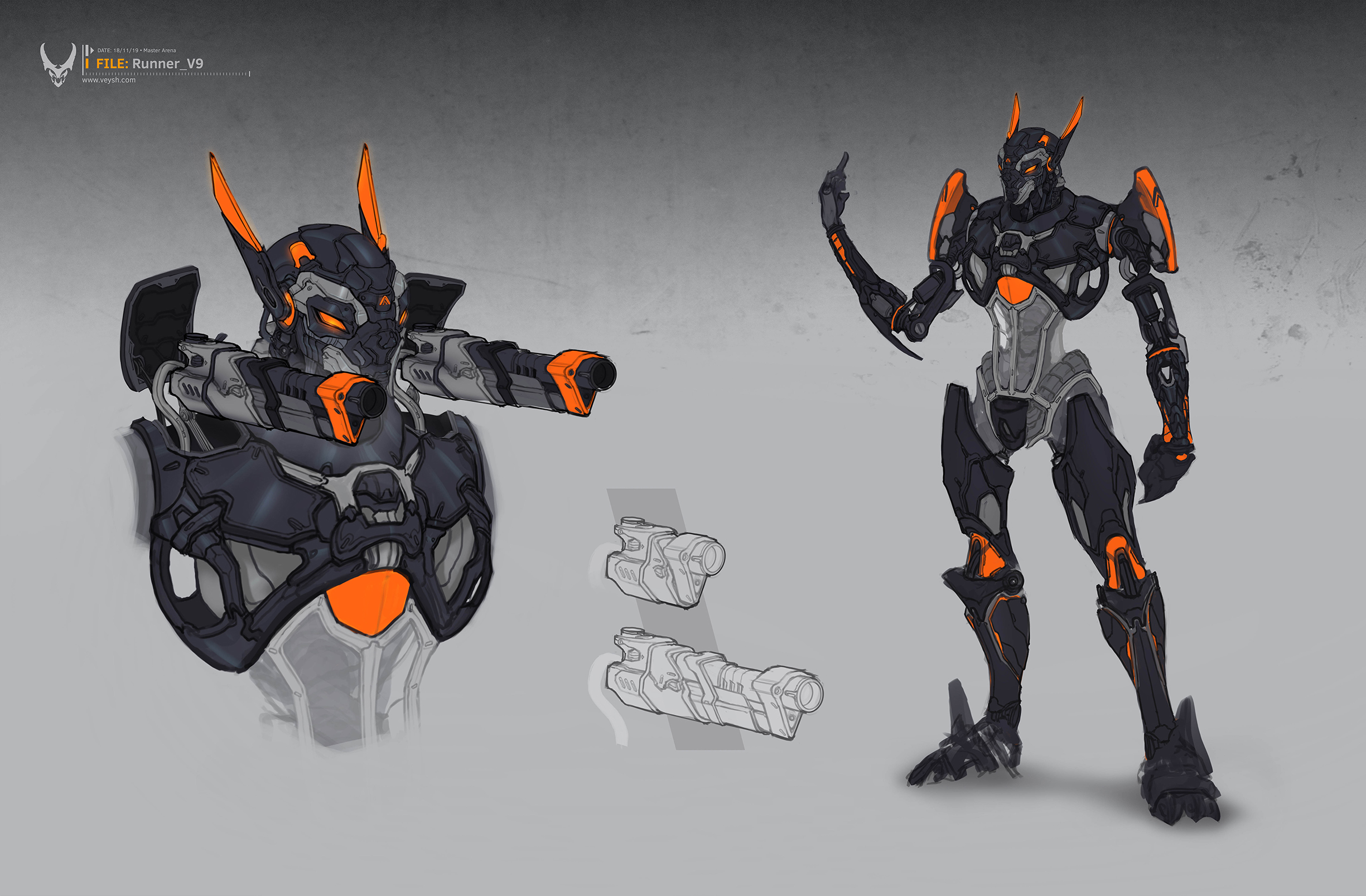 And here is the heavy character.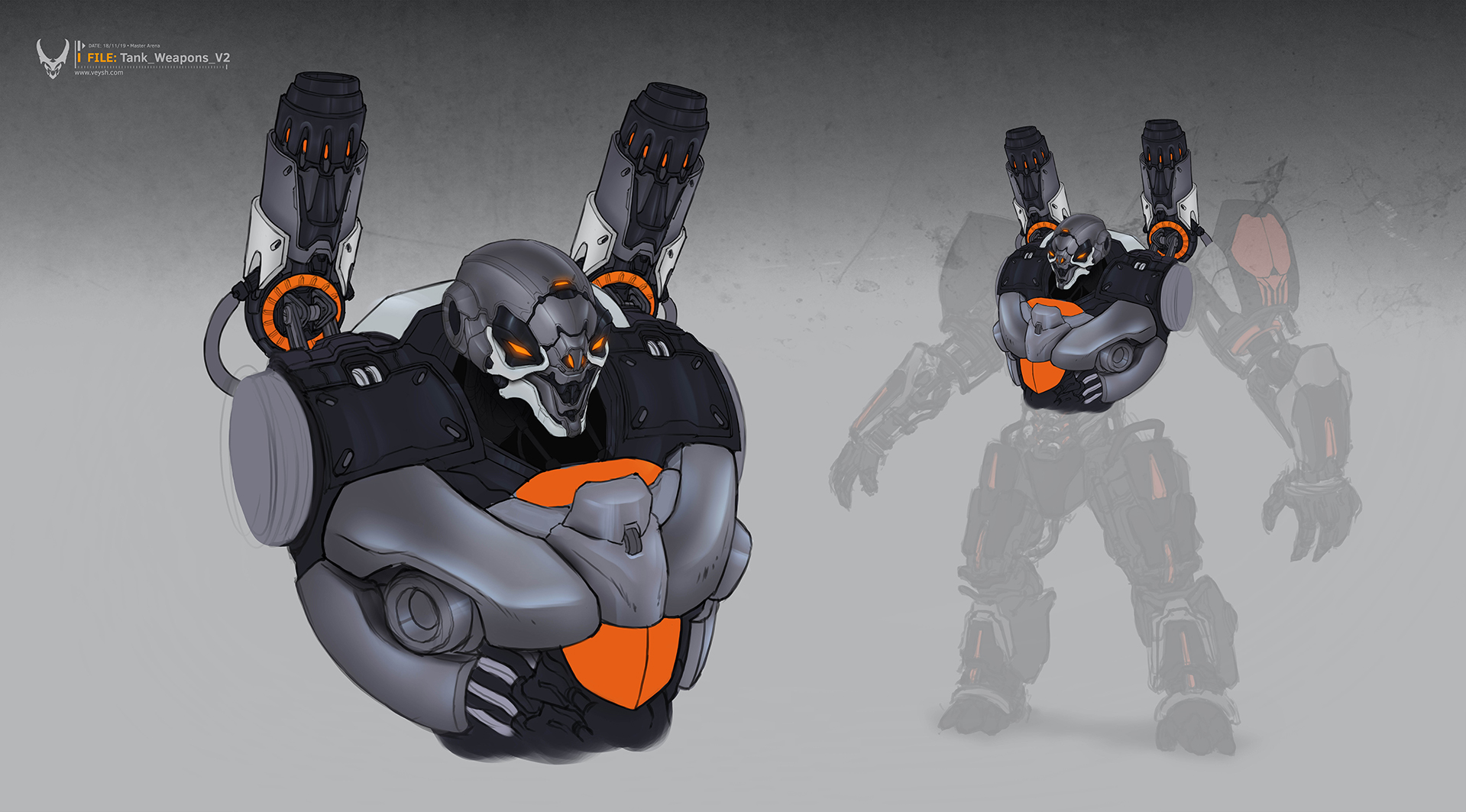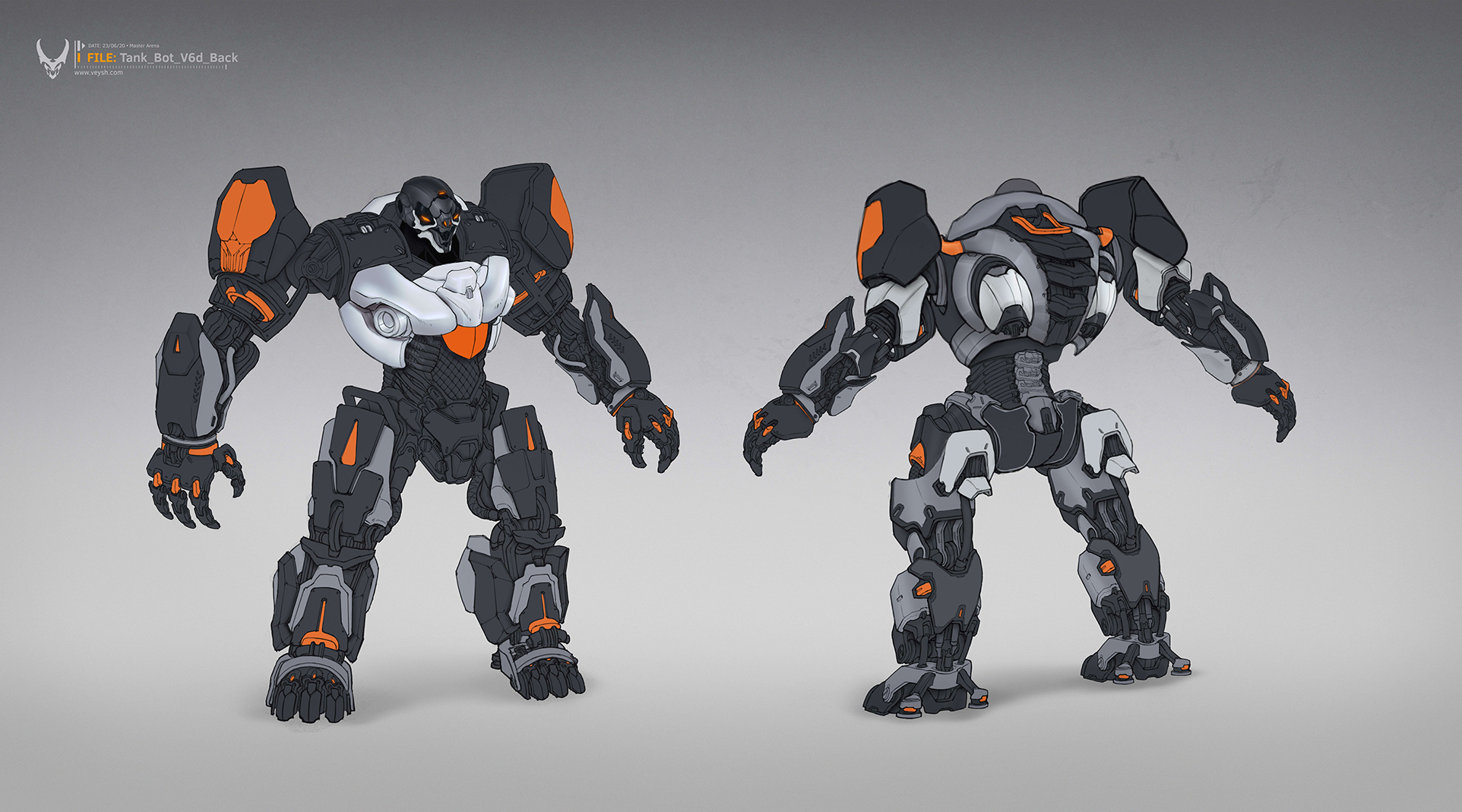 The standard character is the current robot implemented in-game!
Do you like them? Feel free to discuss it on Steam forums or Discord!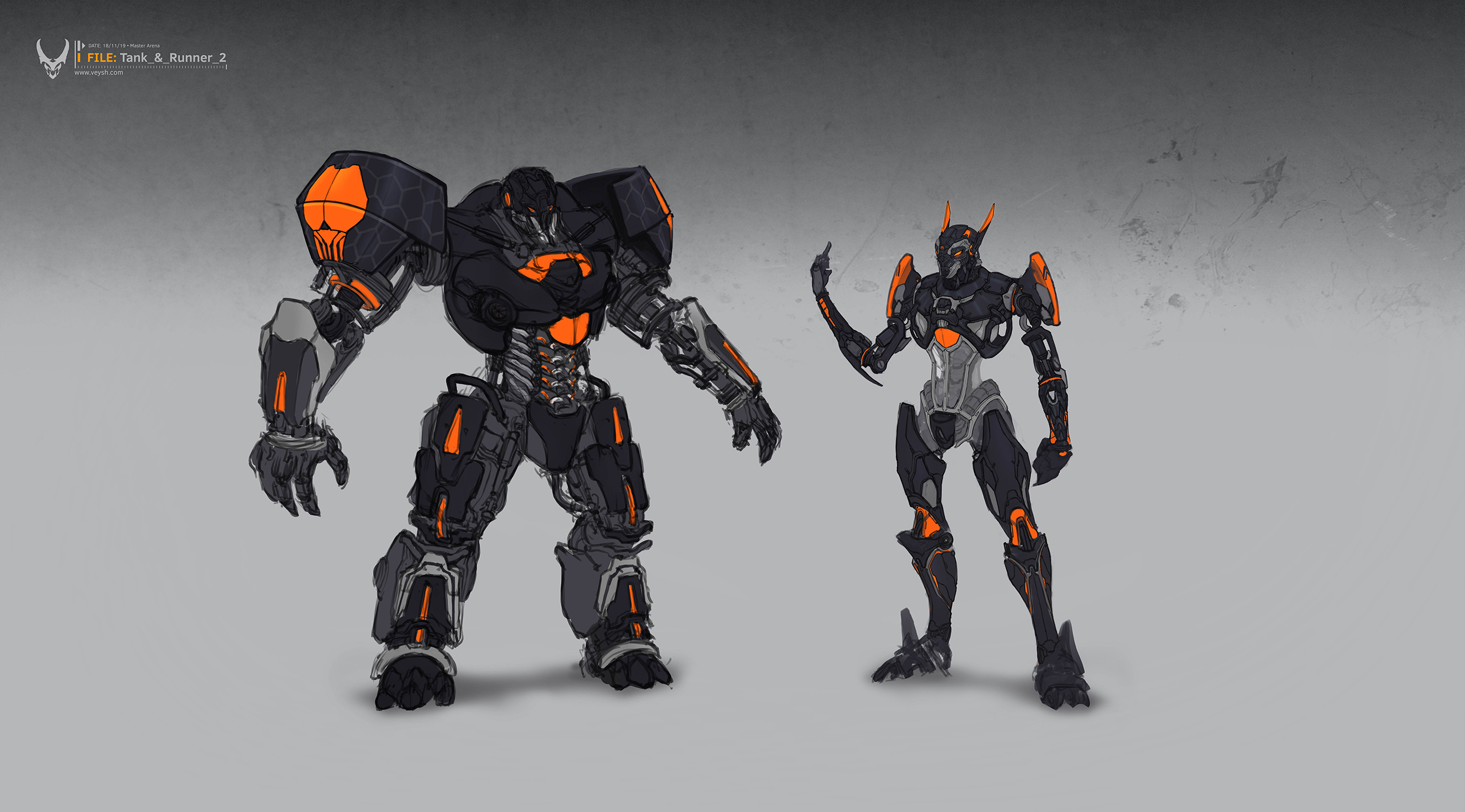 Finally, we created a new video to show everyone the feel of the game with perks implementation. It's here, and we hope you will like it.