Hey everyone!
Here comes our second update. Check below to see what's new!
— GAMEPLAY —
Boost Gauge:

Reloading time is up to 12 seconds (previously: 5 seconds).
Cost of the different movements:

Bounce: 10% (previously: 25%)
Forward/Backward dodge: 25%
Right/Left dodge: 10%
Super Jump: 50% (previously: 100%).
Wall dodge: 10% (before this update, doing wall dodges reloaded the boost gauge by 15%).

New pickup: Boost pickup is now available! It gives a 10% boost with a respawn time of 10 seconds.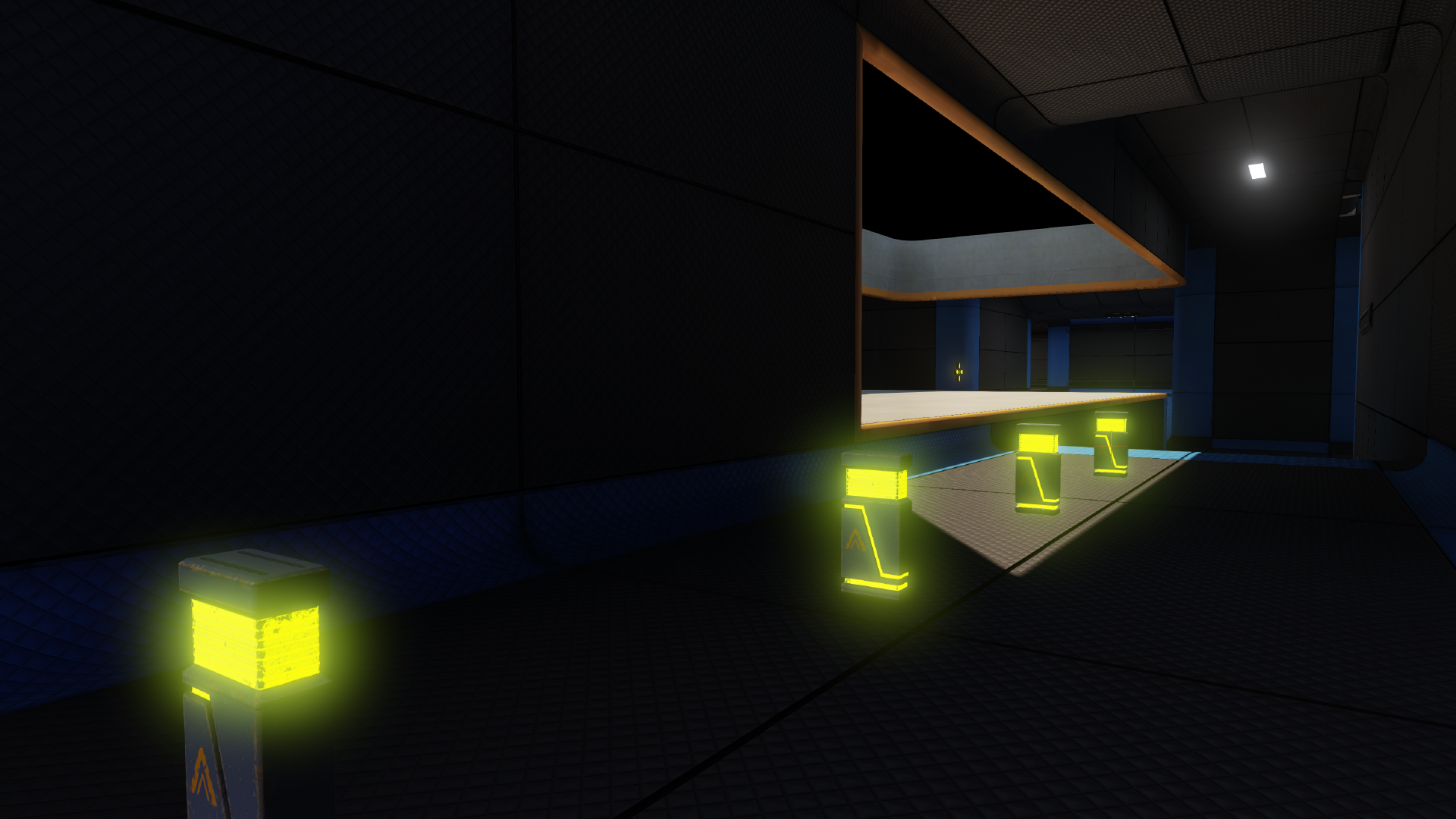 One-Tap Dodges (or wall dodges) settings available. You will find this setting in the "Commands" submenu. To use it, you have to press the dedicated bind and then the directional input when you want to dodge!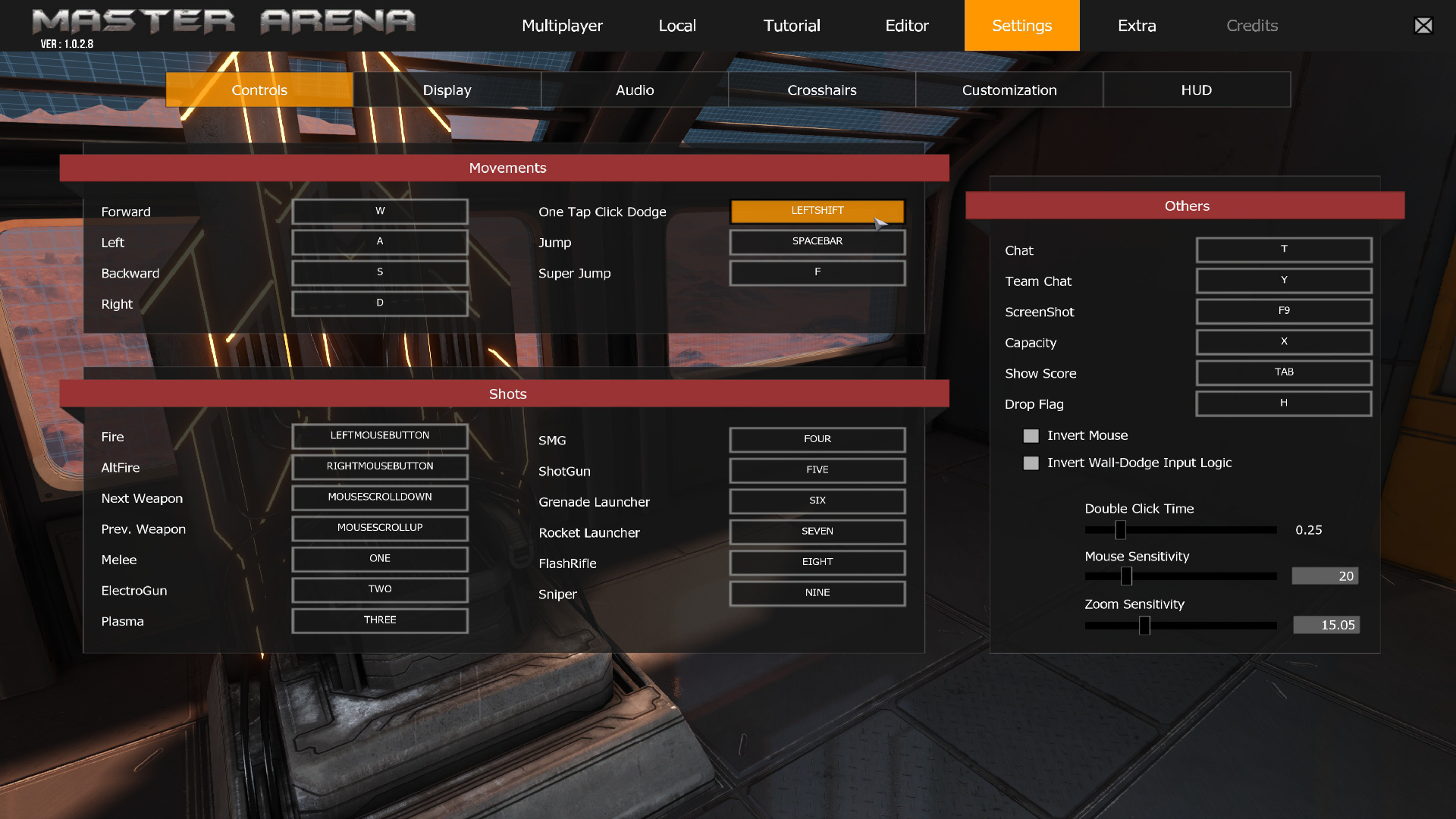 — UI —
Flag icon added when you carried the flag in CTF mode.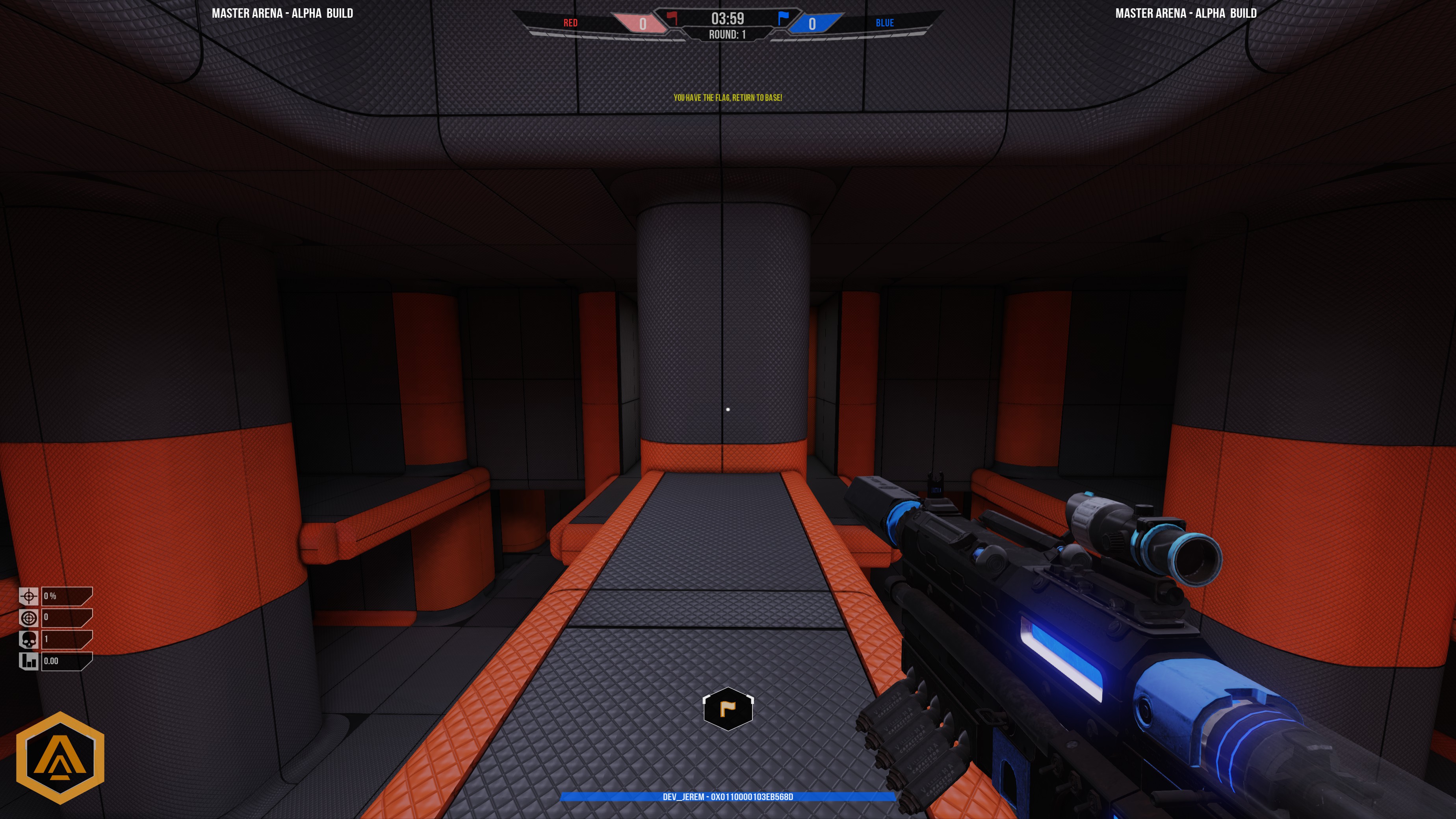 Colored Team death message: from grey to blue or red.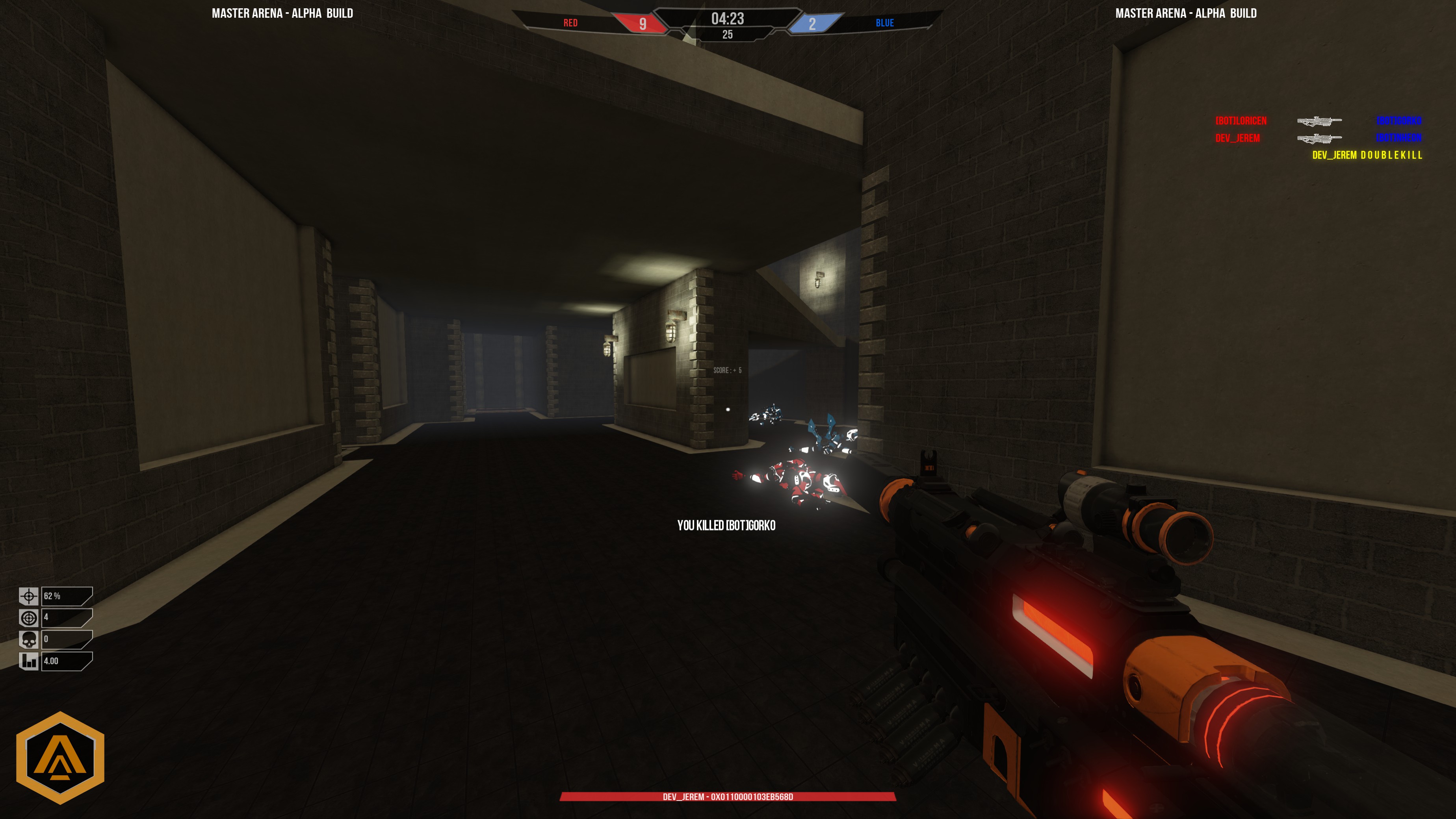 Locations of "Round scores" and "Team scores" are now switched.
Scoreboards updated: Players ID is now drawn.
Weapons & beams are now colored according to your team.
Capture The Flag: warmup available.
Local: Number of bots is selected by step of 1 (0 to 10).
The "Escape" key can't be bound.
New default setting for SuperJump.
Shotgun hit sound fixed.
DM-Mars: some collisions fixed.
— IN TEST —
New player boost gameplay.
Servers list and connection directly from a game.
FootSteps 3D Spatialization.
---
That's all for today.
Stay tuned!