●     WALL-DODGES BASED MOVEMENTS
Master Arena has a Wall-dodges based movements' gameplay. Mastering wall-dodges give you a speed advantage and you will be able to run through a map without touching the floor!


●     SET UP YOUR HUD!
You can easily set the size of your HUD bigger or smaller and manage its transparency.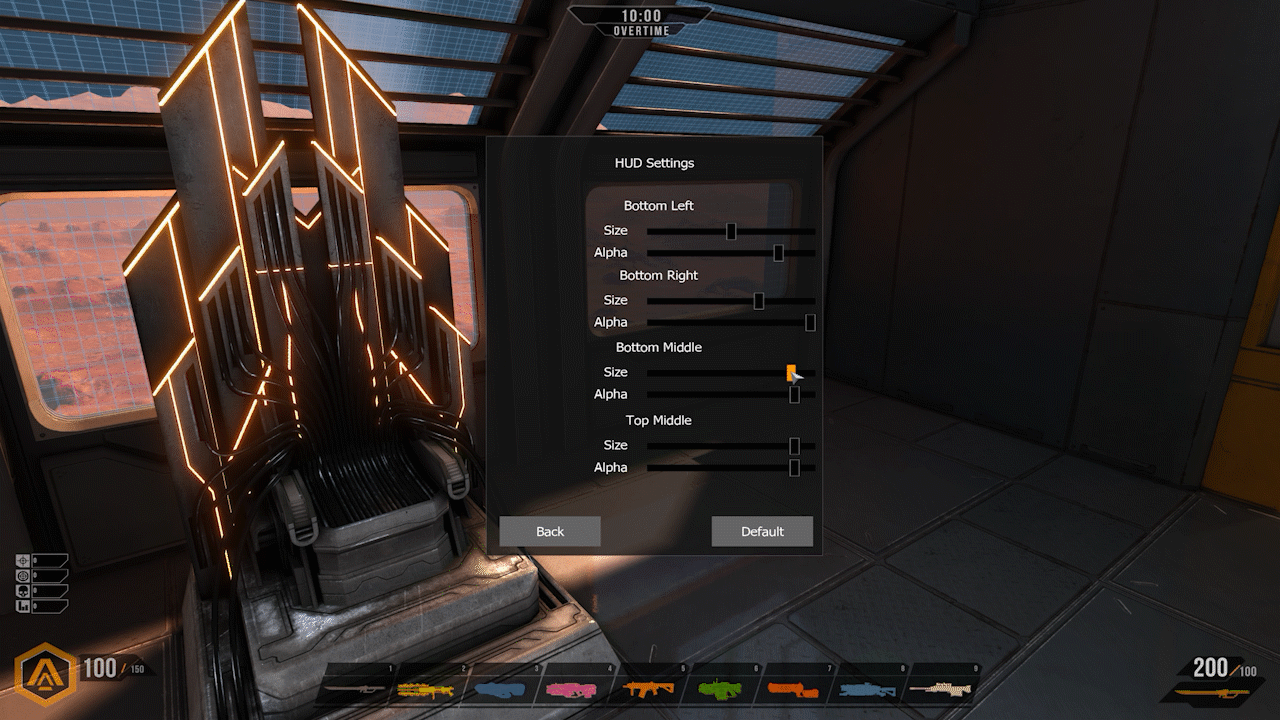 ●     SET UP TEAMMATES AND OPPONENTS COLORS!
You don't like red and blue colors? It's not a problem, you can set up two colors of your choice among the 72 suggested for each team.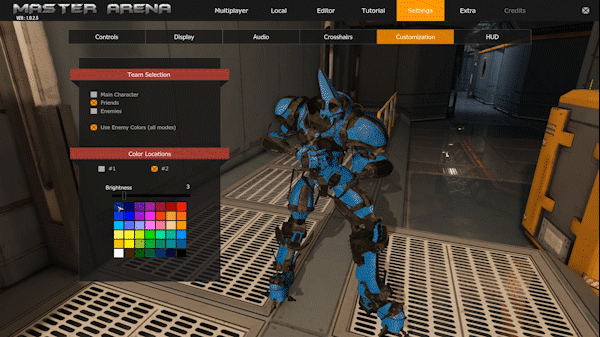 ●     CROSSHAIRS!
Smile! You can compose your own crosshairs directly from the main menu: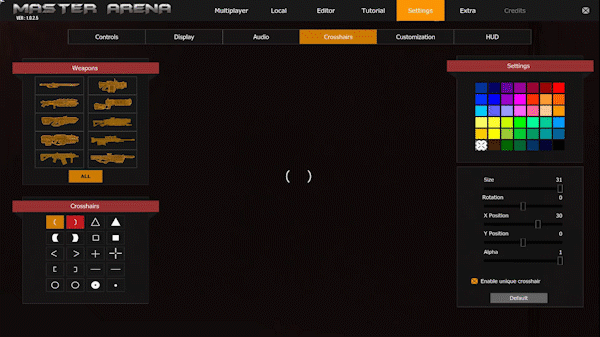 ●     DEDICATED SERVERS
To ensure the best way to enjoy the game, dedicated servers are mandatory. Any users/community or servers provider are free to start a dedicated server.
If you want to create a server >> more information on our page servers-wiki