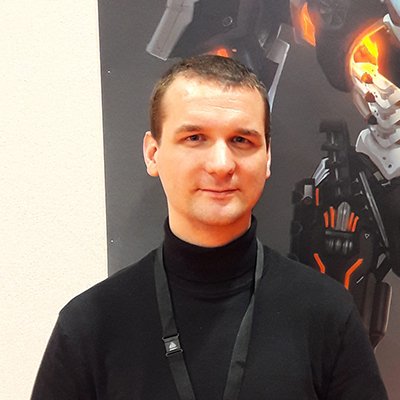 Jérémy Copé
Project Leader
30 years old
Roubaix (France)
Hello, I'm Jérémy, the one at the origin of Master Arena project. I am a PC-gamer fond of FPS games. If I had to list them, my favorite games would be Unreal Tournament (99), Quake 3 Arena, Unreal Tournament 2004, and Killing Floor.
UT2004 is the game with the most influence on my player's journey. The Instagib 5v5 CTF competitions on clanbase (RIP) remain unforgettable. As for Master Arena, I am the lead programmer, I am in charge of the programming, the technical parts about the graphics engine and the game design. Simply put, I do a little bit of eveything, and if there is a bug somewhere I am almost certainly the one to blame 🙂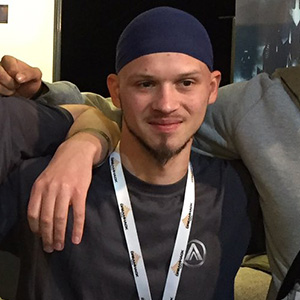 William Lechat
Level Designer
26 years old
Roubaix (France)
William, at your service! I joined the team a year after the project started. I am a PC gamer, and I was always attracted to map creation and story writing.
Here are some of my favorite games:
Portal
Dota 2
Rimworld
TES V Skyrim
I have been creating maps since I was 14. First in Age of Empires and then on RPG Maker and VX. I also obtained my degree in Game Development, focusing on Level Design.
During that time I had the opportunity to study the level design of Unreal Tournament maps, and learned to use the UDK (Unreal Development Kit).
If you ever encounter a buggy map, I am the one who did it!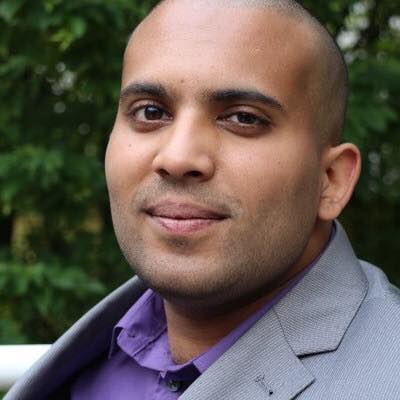 Albert Adeikalam
3D Artist
29 years old
Amsterdam (Netherlands)
Hello, my name is Albert, I am a 3D artist working on Master Arena since 2014.
My first PC game ever was Unreal, that we got for free when buying our first family computer.
Some of my favourite games:
Half Life series (and all related mods/addons)
Wolfenstein (since 3D to New Colossus)
Bioshock 1 & 2
Tribes (rip Ascend)
Tomb Raider reboot
I have a special connection to FPS games during my entire childhood.
I was part of a semi professional team on Counter Strike during my teenage years, starting from 1.3 and on.
I decided to dive into game development after the release of Half Life 2:
I bought the collector's edition, preloaded the game weeks before the release on this new "Steam" platform,
played the demo a thousand times (it was just the intro level, and a section of Ravenholdt)…
and waited patiently until midnight for the game to unlock…
The impact this game had was something that left a trace in everyone's memory until today.
For me it was what shaped me, my passions, hobbies and career.
I got very quickly into 3D modelling and map creation with the tools provided by Valve (xsi and hammer…)
I finally went all the way into it in 2012, studying game development after my first engineering and programming studies.
I met Jérémy and the Master Arena project by one of my best friends, Tom from La Grande Table.
The rest of the story involves a lot of work, our blood and sweat, and you can see most of it by playing our game